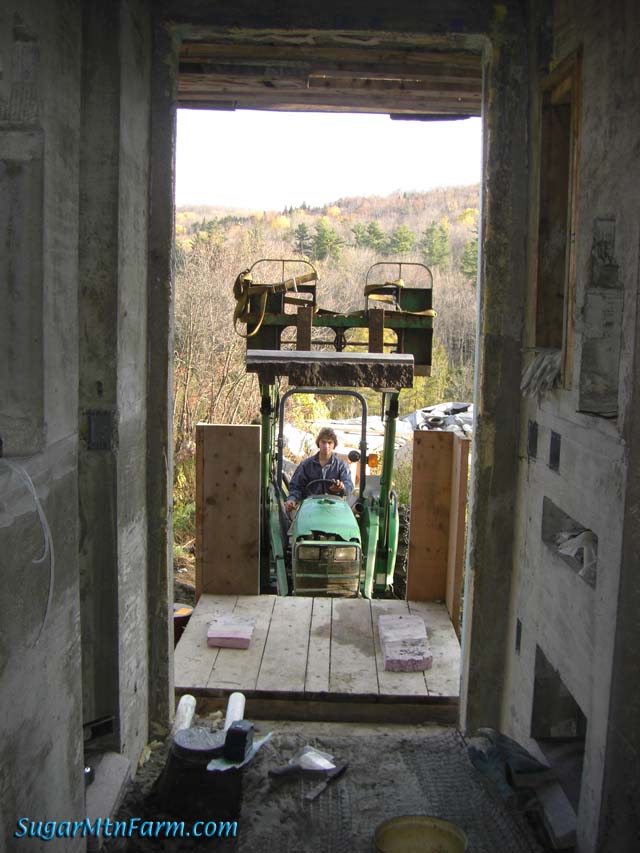 Will Delivering Front Door Sill
The tractor easily lifts the massive stone sill onto the landing of the front steps. This is one of those moments I'm really glad to have the tractor. We could have lifted this by hand, carrying it up the steps, but that would have been very risky should anything go wrong. The tractor's lift is far safer.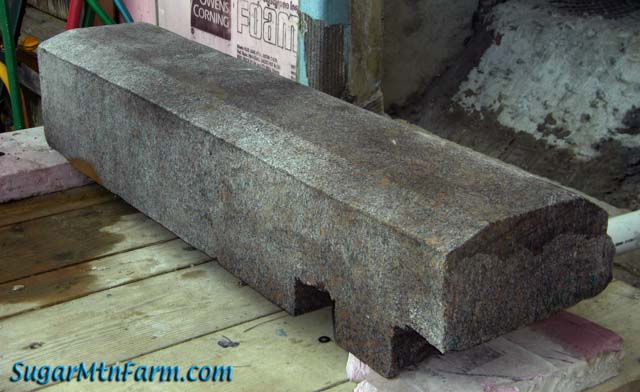 Front Door Sill up on Blocks Ready to Lift
The door sill has two cut outs in the bottom to allow pipes through. These pass through the bottom of the bed of mortar.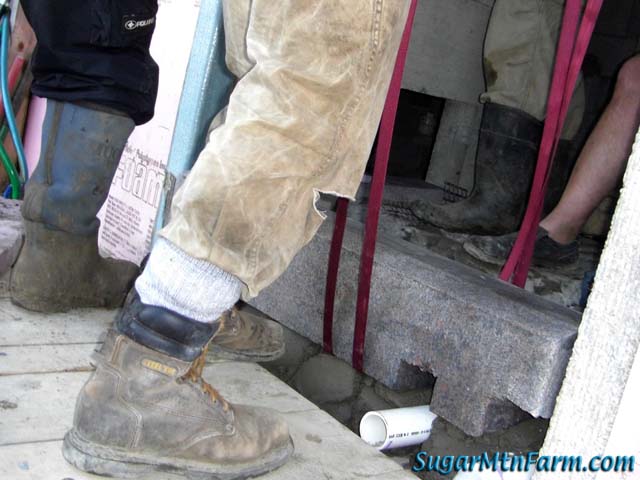 Team Hoisting Front Door Sill into Place
The tractor can't reach the actual door opening so we needed to do the final lifting into place by hand. The dark red granite sill weighs somewhere around 427 lbs. One person setting it in place would be a bit of a trick so we rigged up webbing and shoulder boards that allowed the four of us to lift it with our legs and very gently set it on the mound of mortar in the front door rough opening.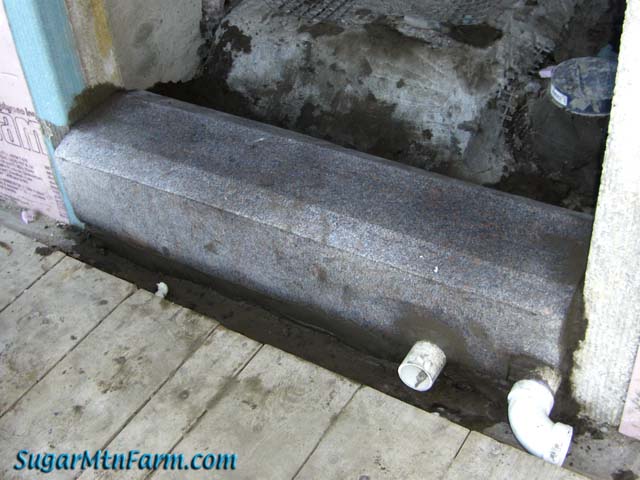 Front Door Sill Mortared in Place
We laid the sills in a bed of mortar – a mix of sand, cement, water and lime – to lock them in place. After a few days they are very solid. I chose granite for the sills rather than marble because granite can take wear better, is less porous and more sanitary. These thick stone sills could last for millions of years, out living our building, our civilization, perhaps humanity. Something for the next intelligence to dig up and ponder.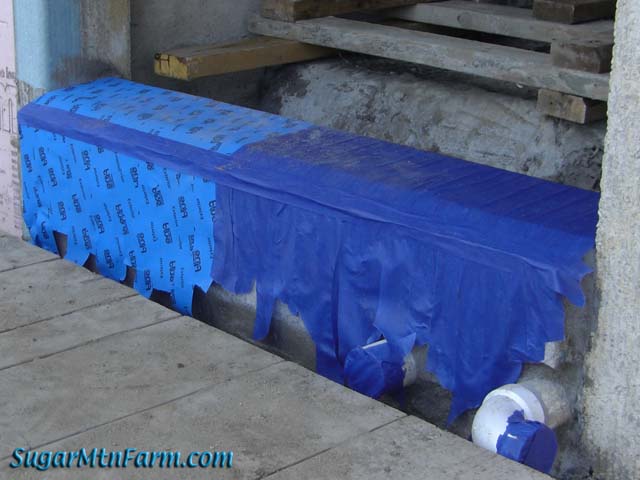 Sill Covered with Protective Blue Tape
Before doing the floor pour Ben covered the sill with a protective layer of blue tape. In retrospect we decided this wasn't necessary since we washed all the sill clean of cement after pouring the concrete floors.
Outdoors: 44°F/27°F Cloudy
Tiny Cottage: 60°F/57°F
Daily Spark: Veni, vidi, VISA. I came, I saw, I bought.