Lichen Covered Stump
While checking sows and piglets in the south field paddocks I spotted something small moving on a stump…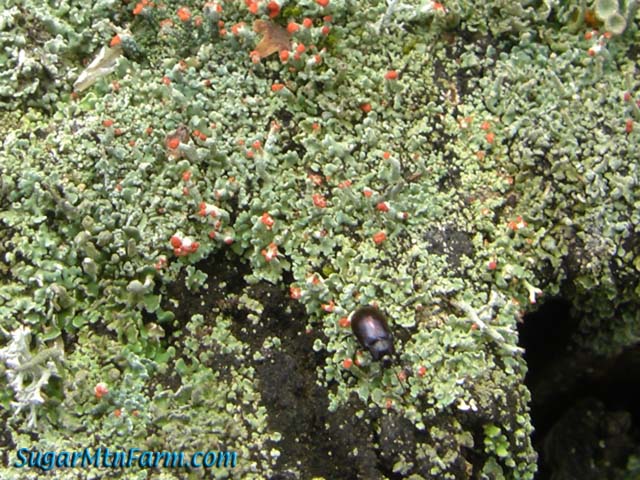 Beetle on Lichen Covered Stump
Fifteen years ago we cleared the south field back to the original stone walls. This stump is the remnants of one of the trees that had grown up in the field since our farm was abandoned in the mid-1900's.
When we cleared the regrown forest we left the stumps, cut low to the ground. Half of a tree is above ground. The other half is below ground. That's a lot of valuable nutrients I wanted to keep in our soil. They've been gradually rotting, slow releasing their fertilizer value back to the land. Far better than running a bulldozer to de-stump, especially on our steep slopes. I'm in no hurry.
Outdoors: 60°F/37°F Sunny
Tiny Cottage: 62°F/57°F
Daily Spark: Like yesterday had no tomorrow.