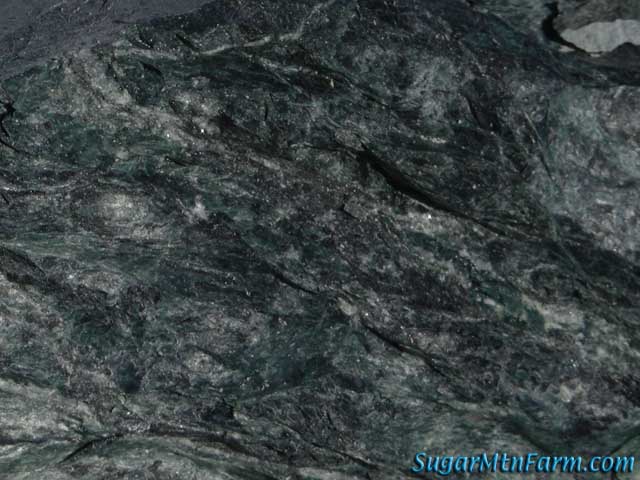 Green Stone
This is a broken edge of some of the beautiful green granite we got recently. The delivery guy said it was marble but I think that is granite although I'm not sure. Either way it is gorgeous rock.
We get loads of the waste material from local quarries and stone sheds. These were big skins up to 8′ wide by 12′ long and from one to ten inches thick. These loads are the source of the stone for many of our projects like what
Ben's laser finger
was pointing to yesterday. Door jams, counters, desks, window sills, culverts and so much more. Lots of fun with rocks.
Outdoors: 54°F/34°F Sunny
Tiny Cottage: 63°F/58°F
Daily Spark: The problem with some people is they don't believe in fairies.