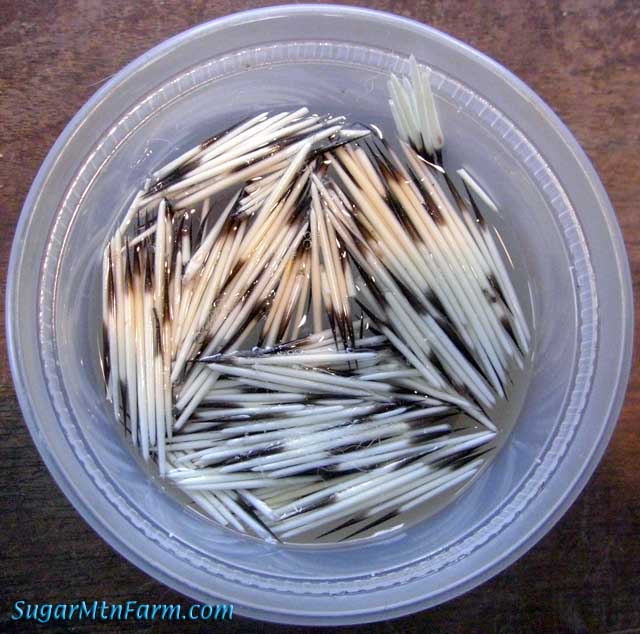 Porcupine Quills
Romula went out and collected some raw materials for doing traditional bead working. There were a lot but who's counting? I'd thank her yet I would rather not.
As I began the process of pulling them out she said,
"Eyeee!"
each time.
I paused and replied, "Yes, they hurt, quills out. Ouch!"
From then on she said, "Owww!" as I pulled each quill. She had learned a new word and that was a pretty good imitation of how I said it. She's not normally all that verbal.
You would think that for such smart dogs they would know to leave porcupine's alone. There must be something awfully attractive about those slow moving pincushions.
Again I suggested to her that next time she bring me and my opposable thumbs that can wield sharp pointy sticks. I'm not fond of porcupines, they damage both trees and dogs.
Outdoors: 70°F/43°F Sunny
Tiny Cottage: 63°F/59°F
Daily Spark: The rule of thumb is that to justify the cost of a boar it takes three sows if by land (pasture) and six if by seed (commercial grain fed).