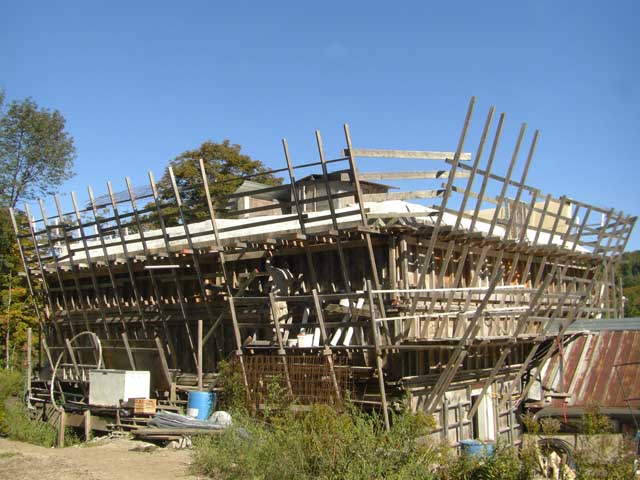 Butcher Shop on a Blue Sky Day
Click the picture to see a larger version and see if you can spot the man in the air.
Ben has finished cutting door sill blanks out of granite for the administration and initial meat cutting room.
I finished up the screed lines for the laundry room pour tomorrow.
Will's working on forms for the eave pour.
Hope helps like Friday.
Progress. Every day.
Outdoors: 50°F/34°F Partially Sunny
Tiny Cottage: 62°F/57°F
Daily Spark: I find sleeping to be very productive. I dream about my work and solve problems that were vexing me. What I really hate is when I get down to the work site in the morning and find that someone had mysteriously undone all the work I did during the night!