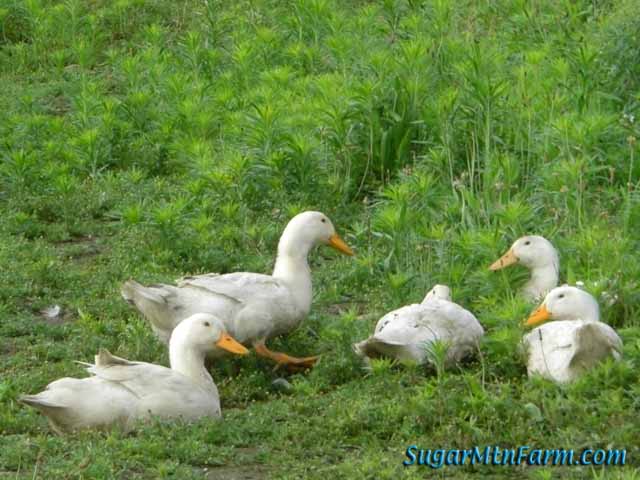 Pekin Ducks on Pasture
Happy ducks on pasture. Even though we don't feed them commercial duck feed they still grow sooo fast! Ducks pack on the pounds far faster than chickens. The job of these feathered fowl is to gobble up insects and stir up the various
ponds
– things they love doing.
While it is the
pigs
who bring home the bacon for us they are but one of the many animals at our farm. The ducks,
geese
,
chickens
,
dogs
, etc aren't pets. Rather they are part of a system that is spearheaded by the pigs. Everyone helps make it happen. Everyone participates in their own way. Even the
ferrets
, the closest we have to pets, are hunters who take out pests with a zest.
Outdoors: 72°F/44°F Sunny
Tiny Cottage: 65°F/61°F
Daily Spark: Sometimes the best thing to do is nothing.