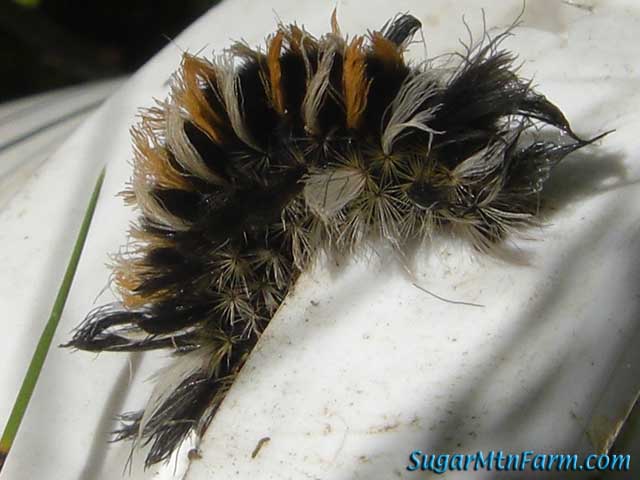 Caterpillar
Striped caterpillar spotted while picking delicious blackberries out in the fields. It did not mention winter and the wooly bears are being mum.
Today I finished the sub-slab plumbing in the trenches of the butcher shop. It took longer than expected. Had I to do it all over again I would have made the butcher shop 6″ taller putting all that into the depth of the plumbing trench. I would also have made the trenches a foot wider. This would have given me both more room to work and made it much easier getting all the slopes right. I got it right but it took longer than it should have. Live and learn. Next time I'll build the butcher shop just a little larger.
Outdoors: 64°F/34°F Sunny
Tiny Cottage: 65°F/61°F
Daily Spark: There be a plague of localists who ate everything they found.