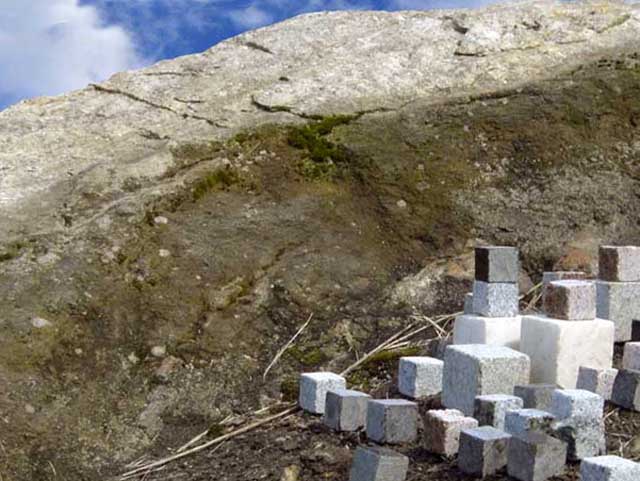 My Granite City and some of Sugar Mountain
Barre
, Vermont calls itself the
"Granite Center of the World"
however there are several other cities that lay claim to the same or very similar mottos.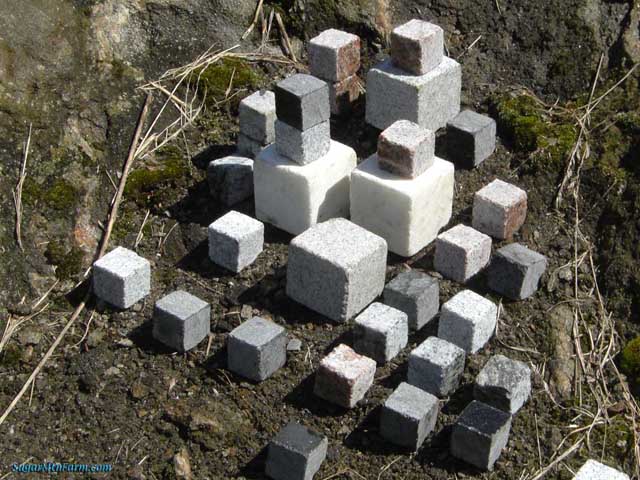 A bit of Perspective
In the background of the Granite Capital you can see Sugar Mountain rising up along the geological divide. From our
land
the water drains east to the Connecticut River while from Barre the water drains west to Lake Champlain. We are right on the cusp, the edge of the geological upheaval.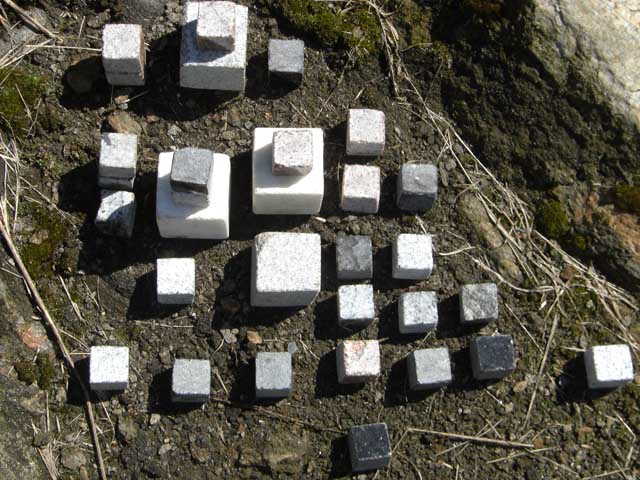 Arial Shot like Google Maps of my Granite City
This is not Barre, Vermont.
This is not the Granite Center of the World.
This is a mock Granite City. That is to say a toy city made of granite blocks. Big boys get stone toys. We used our diamond ring to cut more toy blocks. These normally sit on the dining room table in our cottage for playing with around meal times. We make a lot of things out of stone. Just can't seem to get away from the stuff.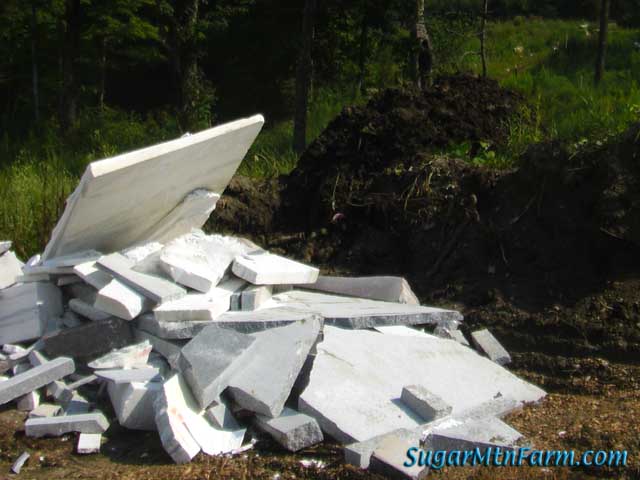 Newly Arrived Granite Delivery
We get granite delivered here to our mountain by the 20 to 40 ton
truck load
. Isn't that a bit like carrying coal to Newcastle or selling ice to Eskimos? Rather…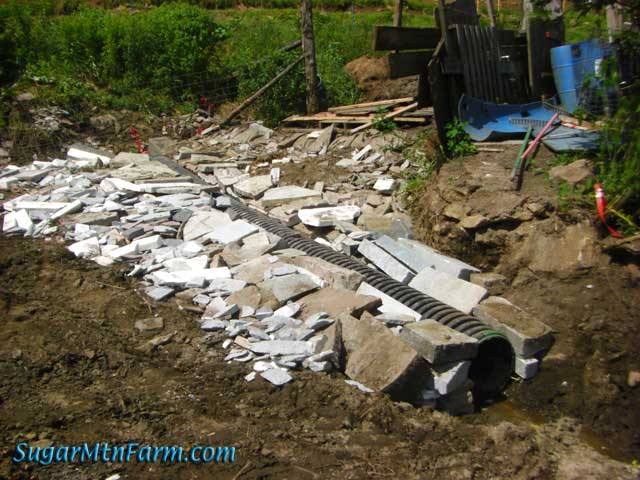 Gravel as Drainable Fill around Culvert
This granite is waste from the local quarries and
stone carving
sheds. When they cut the stone to make curbing, facing, statues and memorials they have waste material that they need to get rid of. If we'll pay the trucking they give it away for free.
Granite Bridge
We then pick through the piles to get the good stuff for making door sills, lintels, steps, tables, walls and other solid works on our farm. Granite walls and bridges are most excellent.
Outdoors: 79°F/60°F 3/4″ Rain, Sunny
Tiny Cottage: 67°F/63°F
Daily Spark: Leave no tern unstoned. -Anonny