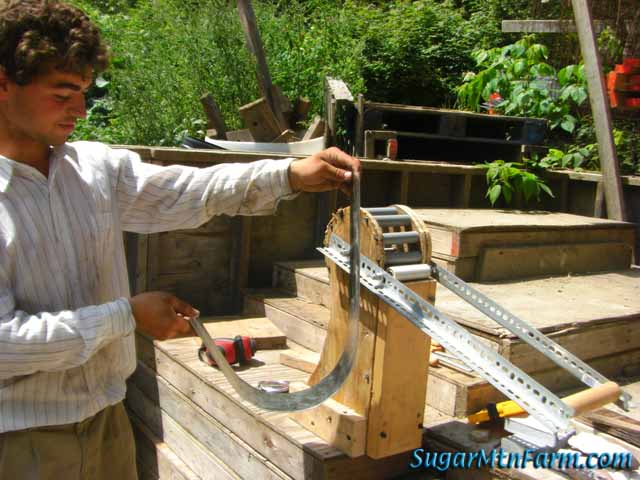 Will with Metal Bender
Will is the metal master, doing our welding, fabricating and learning metallurgy. He invented this little metal bender to make stainless steel ears for the tractor. I'll post about that chain of events soon…
This is version 1.0 of the machine and it worked quite nicely. Adding a sheet of plastic over the rollers smoothed the curve out for version 1.1. He's now working on version 2.0 of the bender which will allow for different sized arcs as large as the big cooler doors.
Outdoors: 69°F/47°F Sunny
Tiny Cottage: 65°F/62°F
Daily Spark: I refuse to be limited by order or chaos.