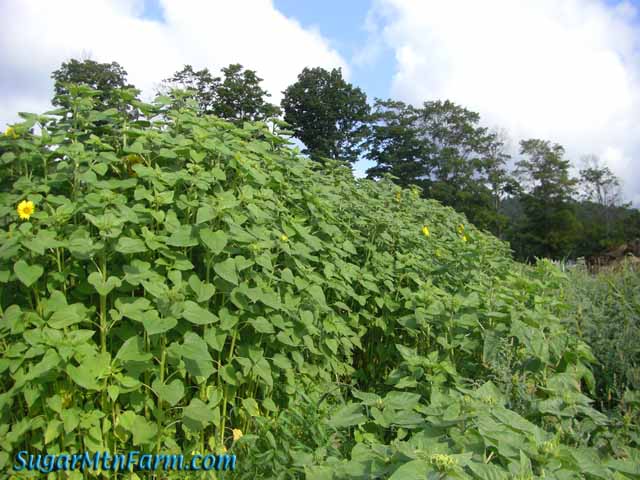 Sunflowers on South Field Plateau
Sunflowers are one of my favorite flowers. Especially the Mammouth variety which can grow to 12′, taller than our
cottage
. I plant them around the cottage every year and they shade our windows in the hotter months.
The sunflowers pictured above are black oil sunflowers out on the south field. These are soaking up nutrients from the winter paddock where some of the pigs spend the cold season. During the warm months these areas are gardens where we grow food for the following fall and winter to
feed
the livestock.
The air (CO2 & N2) feeds the plants feed the livestock who feed the plants who feed the livestock who feed customers and us.
Outdoors: 72°F/57°F Sunny
Tiny Cottage: 66°F/64°F
Daily Spark: You know you're farming when your tractor costs over 10 times the value of your home.