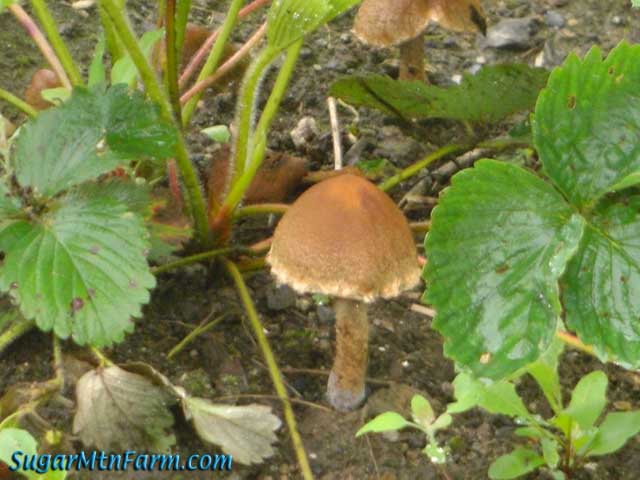 Amphibian Seating in Strawberry Garden
I just got a wonderful looking book "
The Pocket Guide to Wild Mushrooms
" which has a neat classification system of numbers for the various species regarding how easily they can be confused with other edible or deadly mushrooms. Hope and I are going to use it for identifying shrooms as part of her homeschooling units. More details to follow when we've finished wending our way through.
Currently we are working through a
field guild on edible plants
.
Outdoors: 82°F/64°F Sunny, 1″ Rain
Tiny Cottage: 74°F/65°F
Daily Spark: You can't always control who walks into your life, but you can control which window you throw them out of. -Jo Ann Smalley Herrman