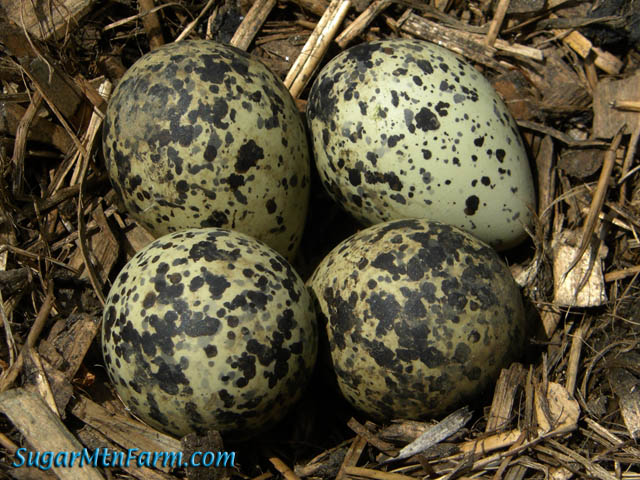 Four Killdeer Eggs
The
other day
I posted about the two killdeer eggs I spotted in a nest on the south field plateau. When I checked again the count was up to four. A few more days have passed and we're still at four so I'm guessing that will be it. I check the nest time to time to see if there are any hatchings.
This nest is right in the middle of the
plateau pumpkin
garden which is a
winter paddock
for the pigs during the cold months.
The killdeer are sharp winged bug eaters which are greatly appreciated on a farm with a marsh down in the valley below us.
Outdoors: 70°F/42°F Sunny
Tiny Cottage: 68°F/63°F
Daily Spark: Wood burns faster when you have to cut and chop it yourself. -Harrison Ford