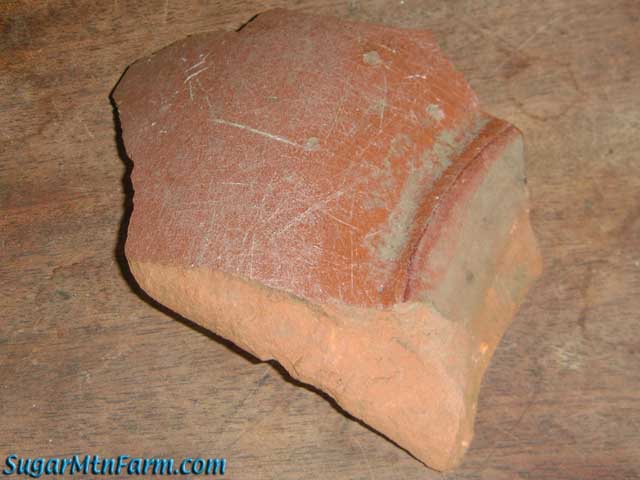 Shattered Dreams
I found this shard of pottery out in the south field. PB, one of our sows, may have dug it up when she was building her
house of stones
. She is the only pig in that area as she just farrowed there and that paddock has been empty since last year.
This shard isn't of indian origin or anything like that based on the white glaze on the inside. Probably not even from the settlers but rather from the 1800's or 1900's. Perhaps someone with more expertise in pottery can hazard a guess.
There are a lot of found objects to puzzle over. While our area didn't have indian settlements according to a forester I spoke with we have had farms here for about 236 years. I once found a boot out in the field. Fortunately nobody was inside it.
Outdoors: 74°F/41°F Sunny
Tiny Cottage: 69°F/66°F
Daily Spark: Nine women cannot make a baby in a month. -Anon