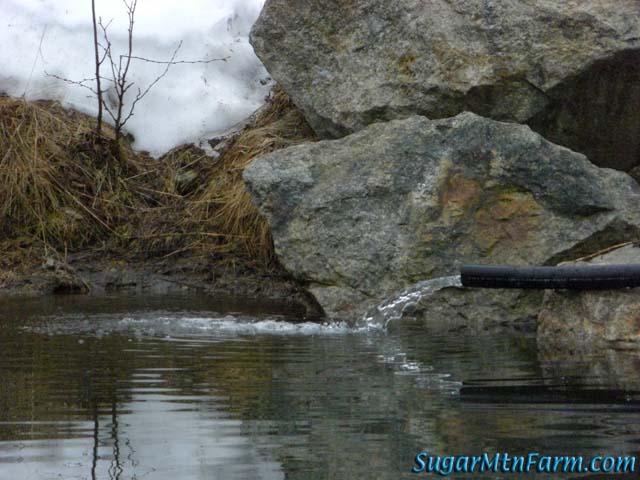 Sap House Spring Pipe
We have a winner! Back on
March 23rd
I announced an Ice Out contest for our upper pond and the 2″ by 2,000′ long pipe that feeds it from the sap house spring up on Sugar Mountain. On
April 6th
I announced the first winner of the three questions – when would the ice retreat from the upper pond.
The next question was when would the 2″ pipe thaw and start flowing: April 10th! The winner was:
Zach
He was the first to peg it on the nose and wins a free Sugar Mountain Farm calendar. We also have a runner up and honorable mention Jason who also picked the 10
th
of April.
There is still time to make guesses for the third question so head on over to the Ice Out Contest to leave your thoughts on when our little tiger seal will go swimming…
Outdoors: 40°F/30°F Sunny
Tiny Cottage: 65°F/59°F
Daily Spark: Political correctness is all fun and good until someone gets hurt.