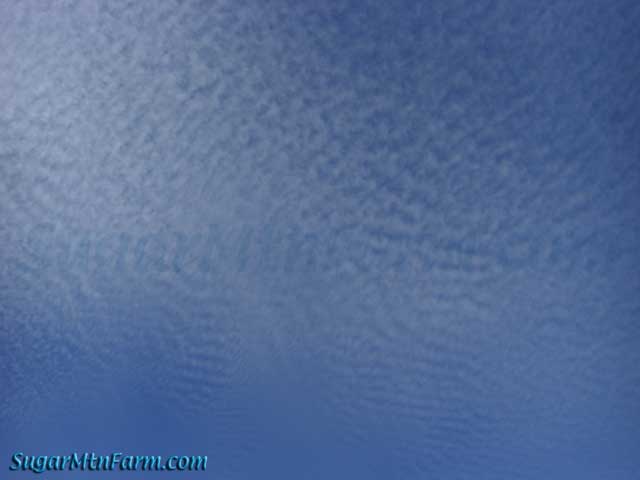 Rippled Clouds in a Blue Sky
Why, you might ask, is there a subtle Sugar Mtn Farm in the background of that sky? I have found that my cloud images are the most misappropriated of all my photos. Specifically companies that do backgrounds for phones are using them. They trim out my usual URL in the corner – evidence of active theft. So this time the watermark is visible in the sky. Think of it as a bat signal.
So, how visible is it to you?
Did you notice it before I pointed it out?
Outdoors: 42°F/28°F Sunny
Tiny Cottage: 66°F/62°F
Daily Spark: Don't you hate it when you try to edit the dirt on your computer screen?