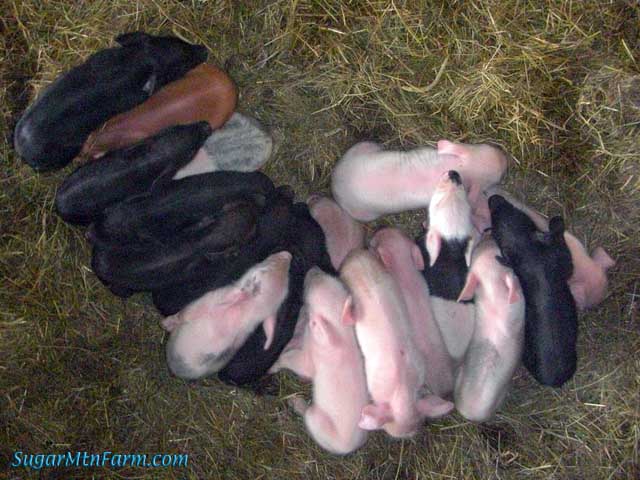 Piglets in South Field
We've been having a lot of piglet births recently. The above piglets came from new sows, previously
gilts
, who just had their first litter. They are from our main line herds including the Blackie line.
In another area we just had a whole lot of piglets out of our new Berkshire boar Spitz crossed with our new Tamworth sows and new Large Black sows as well as many of our main line sows.
Precious piglets popping out all over the place!
Outdoors: 24°F/19°F Partially Sunny, Light Snow
Tiny Cottage: 65°F/59°F
Daily Spark: You don't take the trip, the trip takes you. -John Steinbeck