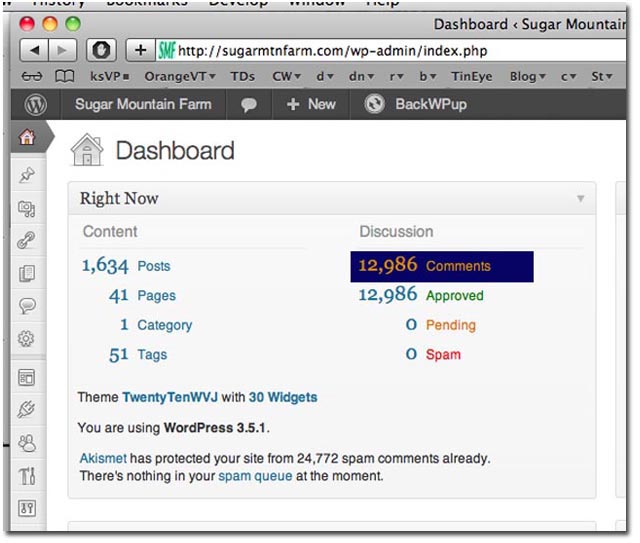 Almost 13,000 Comments
We are about to hit an interest milestone of 13,000 comments. Wow! About 2,000 of those are my replies to questions so that is about 11,000 incoming comments from you all.
Who will be that lucky 13,000th commenter? How about a prize of your choice of a calendar or a pig pen! Spammers don't get to win, just real people… :)
The SiteMeter visitor counter stands at 3,242,315 as my blog approaches eight years in the end of August.
Outdoors: 34°F/27°F 4″ Snow
Tiny Cottage: 66°F/61°F
Daily Spark: "People rarely succeed unless they have fun in what they are doing." -Dale Carnegie