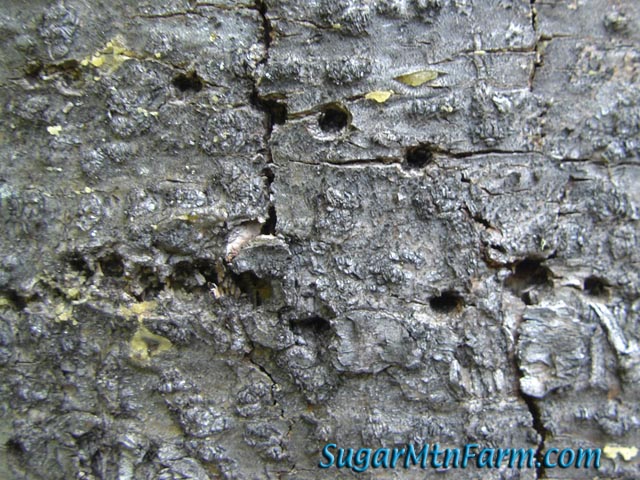 Sap Sucker Holes in Firewall
I continue to maintain the list of spammer
IP addresses
at
this post
which you can use in your own web site's
.htaccess
to block spammers. Without that list I find I get up to 1,000
spam
a day. Sadly the spam I get is not as edible as
Spam
. With my IP deny access list in place the rate of spam drops to about eight per day. This makes a big difference in my work load of maintaining the blog.
The risk with the deny access based on IP addresses is that people who have dynamic IP addresses could get blocked if someone else at their Internet Service Provider (ISP) previously was sending spam from that same IP address. To handle this I have a special
403 Deny Access page
setup like this:
Oops! Access is forbidden.

Sometimes this happens if you're trying to access from an IP address block that I've been getting spam from. Not your fault of course. Two things to do:

1) Access the blog through an proxy server such as AnonyMouse or the like. That seems to always work and is quick.

2) Email me with your IP address so I can test and maybe fix this.

Below is the error reporting info which you can send to me if you email:
Refering URL: (none)
Visitor's IP: #.#.#.#
Requested URL: /403.shtml
Server Name: sugarmtnfarm.com
This way an accidentally blocked user is shown how to communicate with me to fix the problem. This has happened a few times and seems to be a good solution.
Previously I had used Akismet and BadBehavior plugin's for WordPress but those apparently block real users and discard comments without my knowing it. The various Captcha's are also problematic blocking some valid users. So, I'm trying just using the .htaccess IP address blocking for a while.
Note that messing with the .htaccess file on your web server is a very good way to totally screw up your web site so don't do it unless you have a good bit of understanding of what you're doing. This is one of those playing with fire things. You could get seriously burnt. In otherwords, use at your own risk.
Outdoors: 4°F/-15°F Sunny
Tiny Cottage: 66°F/59°F
Daily Spark: The odds of winning the lottery are not greatly enhanced by buying a ticket.