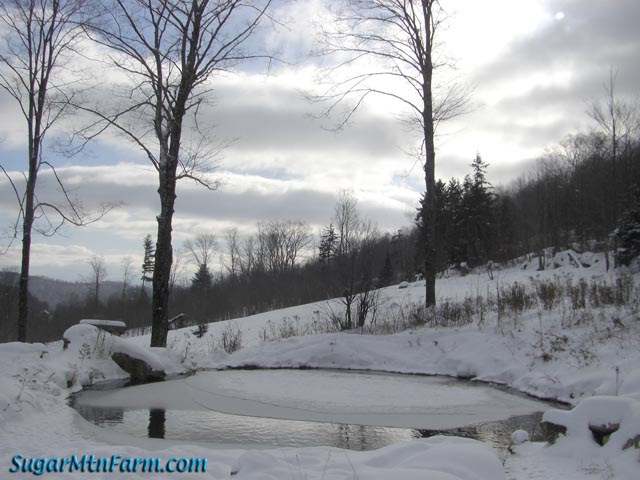 Isle of Ice on Upper Pond
Every year it seems we have some new interesting ice formation. This summer we improved the water lines leading from the mid and high springs down to the upper pond so the flow is returned to full. The way I laid the ends of the pipes into the pond they cause the water to swirl around in a rapid current. This has allowed the ice to form in the middle of the pond but not along the edges. The result is a island of ice in the middle of the upper pond that turns gently in the whirlpool but never touches the shore. Quite fascinating.
The trout breed in our pond, which is unusual, and I'm hoping that with the increased rate of water flow they will be even happier under their glacier.
Outdoors: 34°F/28°F Misty
Tiny Cottage: 69°F/66°F
Daily Spark: Happiness is the settling of the soul into its most appropriate spot. -Aristotle