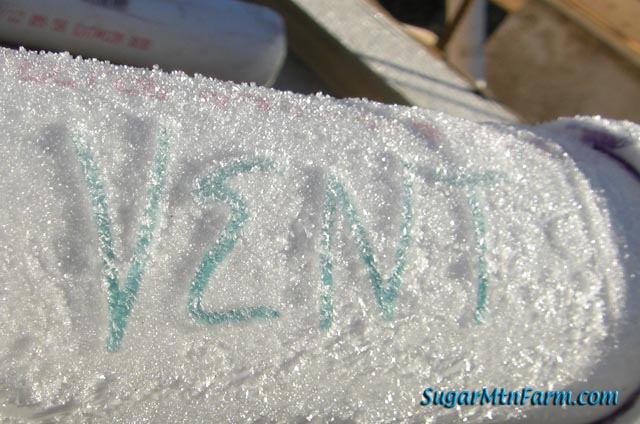 What a Relief! – WAIT! This photos a repeat!
We interrupt this post for a very important message! This isn't really a post. If it were a post we would already be talking about something by now. Rather this is a pointer to the answer to a question that I posed several days ago. As such this is a post post posit problem pointer.
If you like mental puzzles check out
this one
. If you haven't left an answer there yet, go ahead and leave yours in comments on that page. Then scroll through the comments to find my answer to what I think was going on that frosty night.
Okay, but how about something really new? Our cottage had gradually dropped down to 54°F so I cleared and cleaned the wood stove from its summer slumbers and lit our first fall fire of 2012. Now it is up to 61°F which feels much warmer. It will take some time for the 100,000 lbs of masonry in our tiny cottage to warm. Fortunately it takes a long time for it to lose heat. If the cottage is uninhabited with no heat other than the incoming sunlight it never drops below the mid-40°F range which is pretty good for our cold northern winters. That same masonry also keeps the enormous glazing area of our windows from over heating the cottage as it soaks up the sun's incoming energy. All of this works passively with no moving parts. And yes, all of this does related to the Mystery Question…
Outdoors: 44°F/17°F Sunny
Tiny Cottage: 60°F/57°F
Daily Spark: Singer Ana Egge is gifted with the only double palindromic name I have seen yet. What fun!