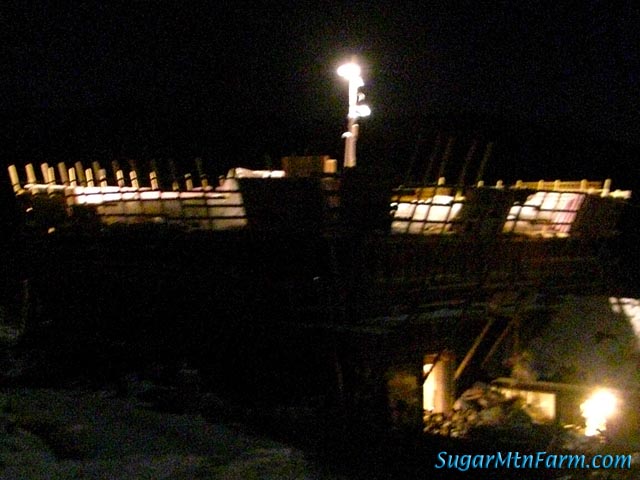 Butcher Shop Construction Site Lit Up at Night
We have an active night life here on the farm. The day starts early, before the lazy sun makes its appearance over the eastern mountains. Thanks to electric lights we are able to work long into the darkness as we prep for our coming big concrete pour.
This time of year that darkness starts early since the
sun is setting before three
. The modern LED lights are quite bright and they handle the cold weather better than the fluorescent lamps.
Outdoors: 31°F/16°F Cloudy, Light Morning Snow
Tiny Cottage: 56°F/52°F
Daily Spark: Starve a lawyer – be nice!