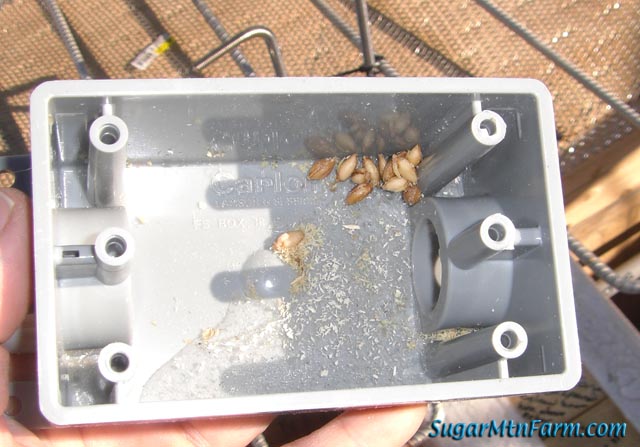 Seed Store
Somebody's been playing with my conduit! This time of year I find seeds stowed away in all sorts of nooks and crannies. These store houses are the work of industrious
mice
,
chipmunks
and other critters. They're prepping for winter.
Unfortunately in this case they're doing in my tools and electrical conduit supplies so I have to dump their seed store out in a pile for them to find and move to a better location. One time I found a whole lot of seeds stored in the air filter of our van. Another time it was the motor housing of the drill press.
Outdoors: 44°F/26°F Sunny
Tiny Cottage: 60°F/56°F
Daily Spark: Someone said, "Drones Will Soon Be Able To Kill During War Without Human Assistance. Drones could soon operate without the help of humans." But this isn't quite true, drones will still need humans live human targets.