First Ice on Upper Pond
It has gotten cold enough that we finally have ice on the pond. Not enough for skating. This is a little late to get first ice. Not that we mind as we've been enjoying all the warm weather for doing construction deep into the fall.
Off to the right you can see the
harp on the hill
from the old piano. It is now out to pasture…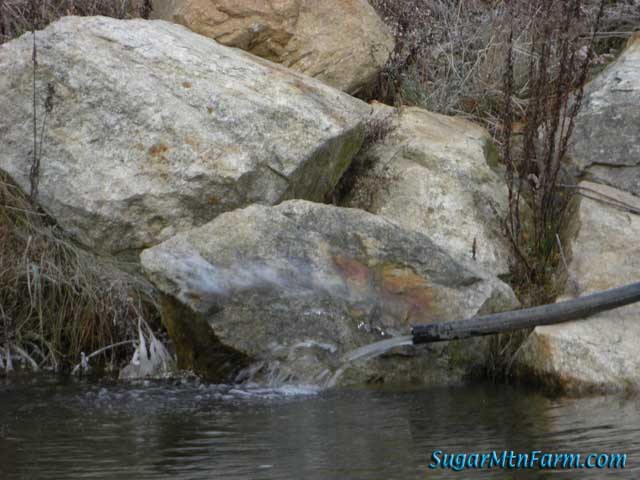 Spring Pipe Delivering
The high spring pipe is delivering a glorious jet of water. I'm hoping that with the new
pipe installed
the pond will now stay full all the time instead of lowering in August and July as it was with the smaller leaky old pipe.
Outdoors: 43°F/34°F Sunny
Tiny Cottage: 59°F/56°F
Daily Spark: What do you have holding Sodium Chloride and Nickel Cadmium? A salt and battery.