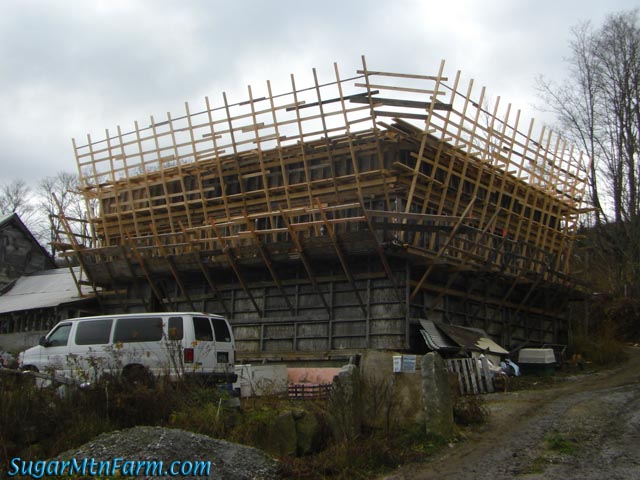 Butcher Shop as seen from Road
The
butcher shop
is looking mighty tall as seen from the road. A visitor recently said, "You would never find me up there!" as she watched our
dogs
walk along the planks.
The purpose of all that scaffolding is to make it easy and safe for us to work high up on the building. The building is only about 20′ high but a fall could be a disaster. Thus as we raise forms ever higher we surround them with rings of scaffolds and railings that give us an extra two to four feet of safe space to be able to work and catch anyone who might trip.
Inside the form work the building itself is rising higher and there are platforms and scaffolding to make that safe as well. It looks high from the ground but when we're up there working it feels, and is, very safe.
Outdoors: 33°F/27°F 1″ Snow
Tiny Cottage: 65°F/62°F
Daily Spark: The final blow was Fall threatening us with Winter.