Hope, Will and Ben in Costumes
Barre, Vermont is pronounced just like Scary so it rhymes. Unlike Barre, Maine which is pronounced Bar. The reason we had a scare in Barre was that due to Hurricane Sandy's scare they had rescheduled the Halloween trick-or-treating with merchants on Main Street from today (10/31) to tomorrow (11/1) and when we showed up tomorrow we saw a sign at the library saying it was yesterday. And if that isn't confusing enough just try and ignore all those tenses.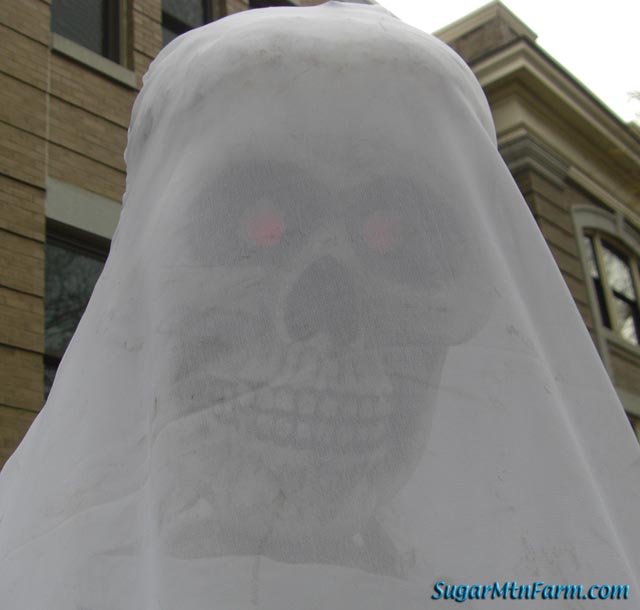 Ben's Ghost Skeleton Head with Glowing Eyes
We were slightly early, just barely a couple minutes, but nothing seemed to be happening. We were worried that with the confusion and yesterday turning out to be a nice day after all that they had rescheduled Halloween back in time into October. Panic! Run around in circles and scream! And not just because of the tiger, the madd man and the ghost! Hope, Ben and Will had spent more than a month fabricating and sewing their costumes. Halloween couldn't have been missed! Quick! The time machine!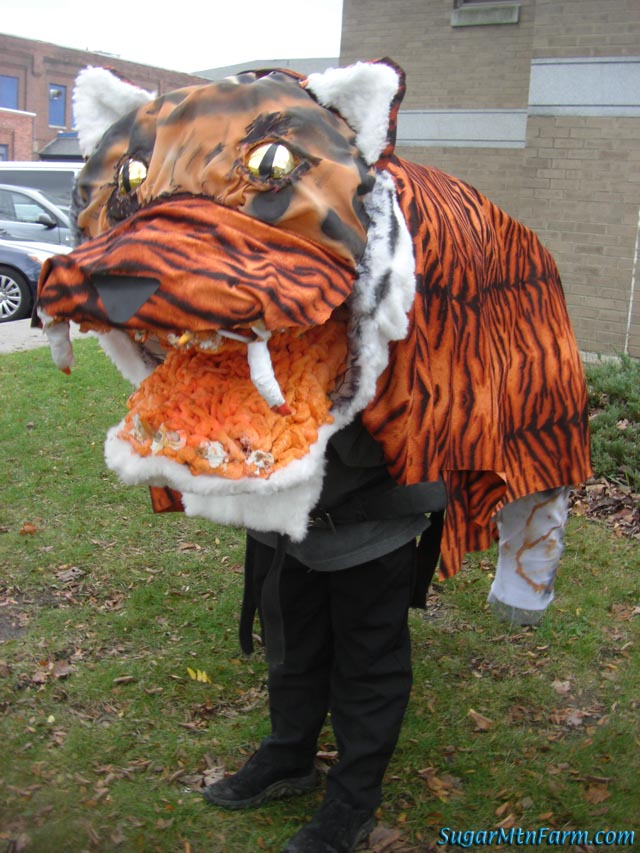 Hope and Her Invisible Friend as a Tiger
So Holly went into the Library and asked before we went to such drastic measures as time travel which could have caused all sorts of paradoxes and possibly a Super Storm.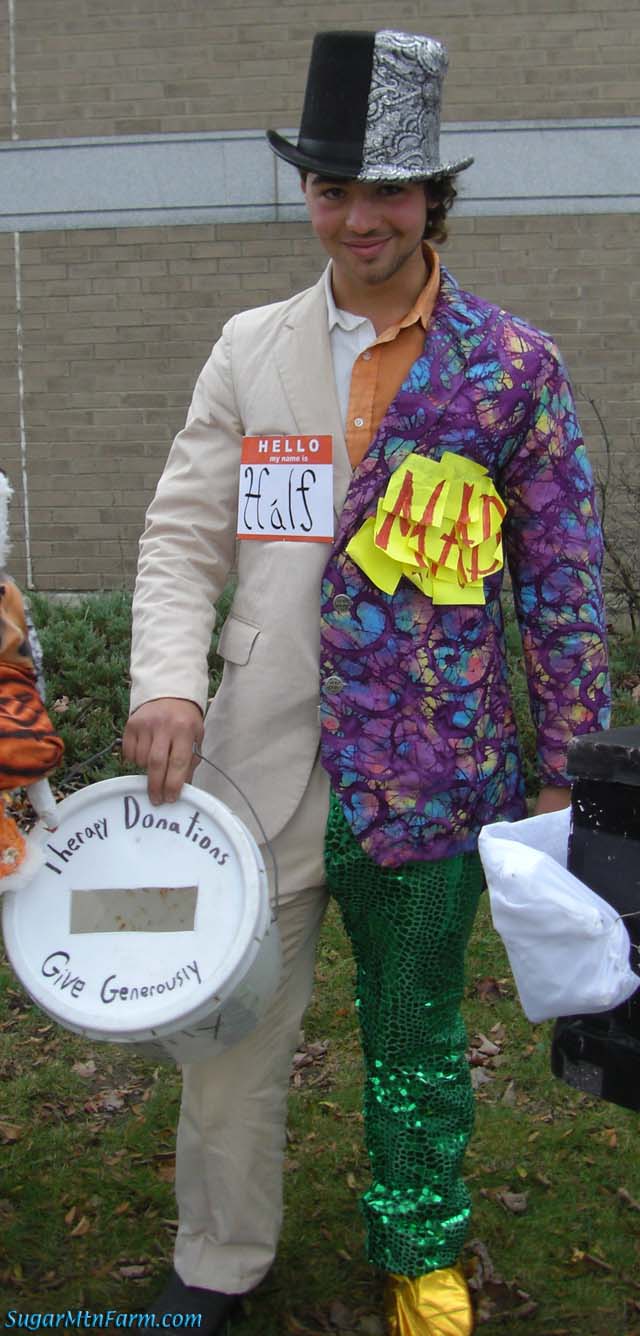 Will was Half Madd
The librarian reassured her that it was indeed today, that is to say yesterday's tomorrow and we weren't late, just a few minutes early. Phew!
So started the Scary Barre 2012.
Art Studio
Since the festivities were not on their usual eve the crowd was much smaller. This was kind of nice. There was less bustle and chaos.
Cowgirl and Indians
Many of the merchants dress up for the event which makes it even more fun.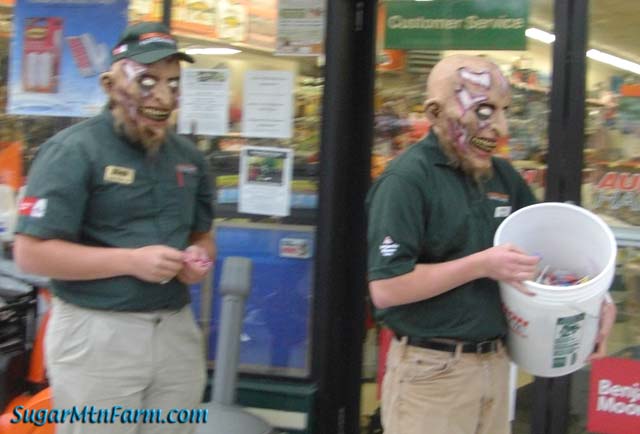 Aubuchon's Gouls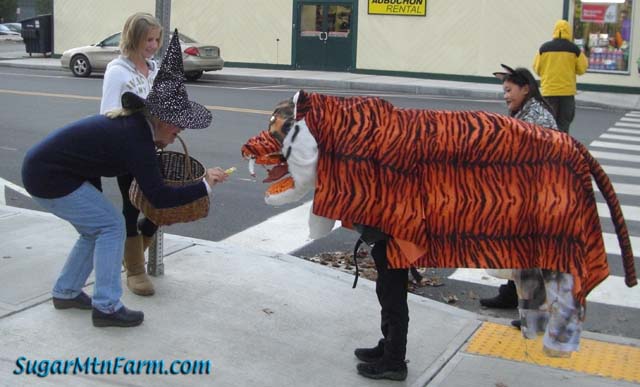 Witch Taming Tiger
A Perfect (Dead) Couple – Corpse Bride and Skeleton Ghost
This Year's Costume Winner
This guy went to an extreme. He actually brought a UPS truck for his costume and was delivery packages! How cool is that! I think he had the biggest costume.
Northfield Savings Bank
Senior Center Witches
China Town
Later we came back and had dinner at China Town, our favorite Chinese restaurant.
Also see:
Halloween 2015
Halloween 2014
Halloween 2013
Halloween 2012
Halloween 2011
Halloween 2010
Halloween 2009
Halloween 2008
Halloween 2007
Halloween 2006
Halloween 2005
Outdoors: 45°F/41°F Partially Sunny
Tiny Cottage: 67°F/65°F
Daily Spark: "Ontology recapitulates phylogeny" -Embryologist Karl von Baer's Biogenetic Law from the 19th Century