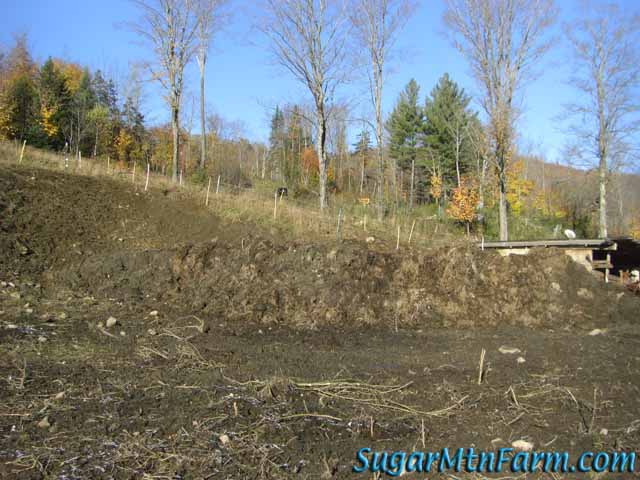 Picked Clean Plateau
A few weeks ago we turned the pigs into the south field plateau. This area is a garden for pumpkins, turnips, sunflowers, beets, tomatoes and other goodies that becomes food for the pigs for several weeks in the fall. They've cleaned the plateau and now it is ready to receive the store of winter hay we'll be receiving soon. The peak brilliant reds and oranges of fall foliage are past. Our colors are now turning to browns and grays. So goes the cycles of the seasons.
Pigs in South Field Nest
We've started putting out a few bales in the fields for the pigs as the pastures wane. This helps spread out their sleeping so they don't pile up as much and gives them more food. The pasture grasses are still preferred but in the night and morning while waking the pigs eat some of the hay.
Outdoors: 54°F/49°F Mostly Misty
Tiny Cottage: 67°F/64°F
Daily Spark: Not everything is profound.