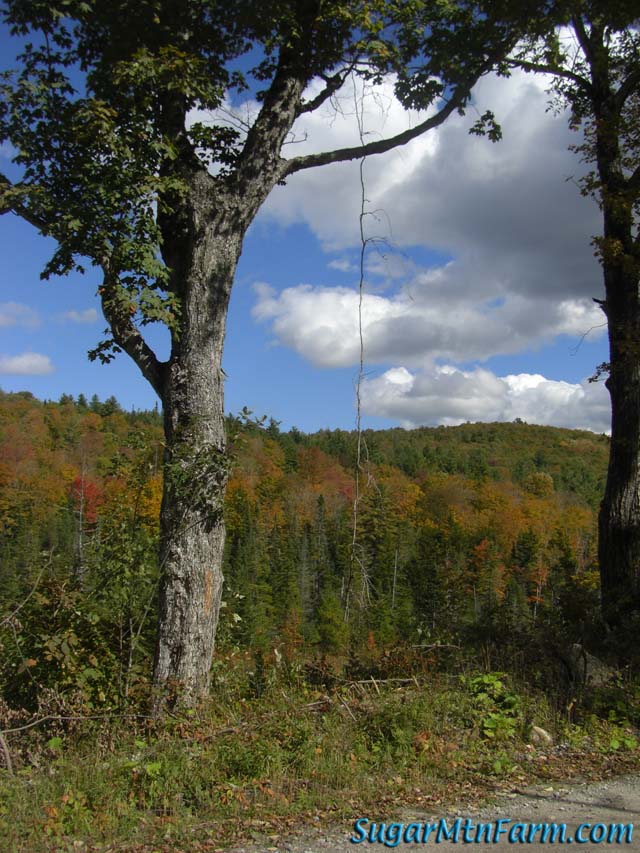 Tarzan's Lost Grape Vine
This may be Tarzan's long lost grape vine. Sadly the town cut it off at the roots this year when they mowed. I was a bit surprised that they reached that far over as the base was right next to the tree and I had carefully preserved this tree and vine which are outside the town's right of way. You can see a scar on the tree where the mower hit it. They also mowed some of my daylily seed pods which I had been waiting to mature so I could pick them and plant them elsewhere.
I have maintained the right of way, keeping it clear, for years and I don't appreciate their harsh, heavy handed, bushwhacking beater mower which destroys so much and leaves everything looking ragged. They claim they have the right to maintain the right of way but in the letter from the town this summer they said they would not mow the areas we took care of. This vine was also outside the right of way so they're definitely going too far. This means I need to write the town and get this resolved. Or grow big rocks.
Outdoors: 62°F/51°F Mostly Rainy 3/4″
Tiny Cottage: 69°F/67°F
Interesting Names: Larry Korn, editor of Sowing Seeds in the Desert