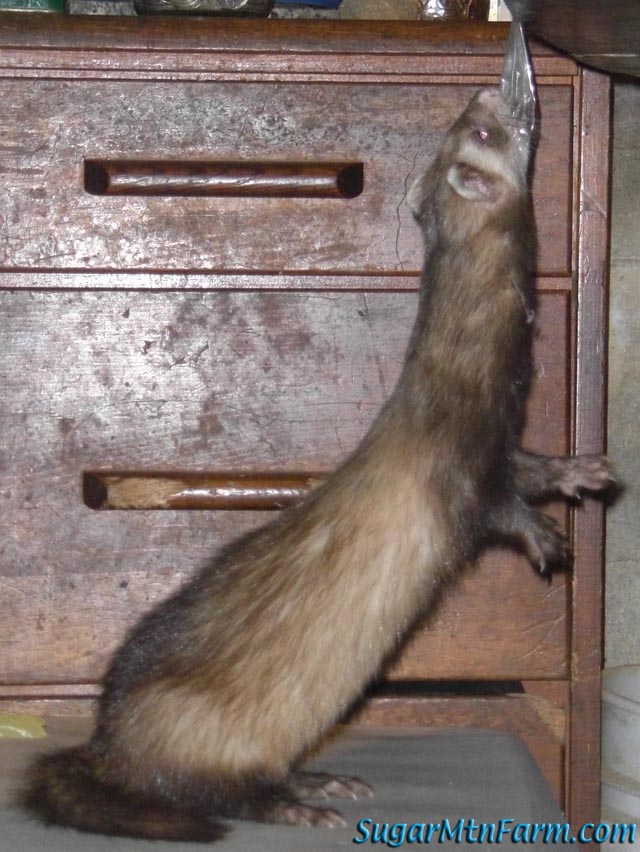 Luna Playing with Tape
A piece of packing tape got stuck over the table edge and one of the ferrets discovered it. She had a great deal of fun tugging at it. Ferret fun. They're built like a Slinky with the personalities of kittens that never grow up!
Outdoors: 59°F/38°F Sunny
Tiny Cottage: 69°F/65°F
Daily Spark: I love it when people say things are impossible. Then they go whizzing backwards into forgotten history as the impossible becomes the norm.