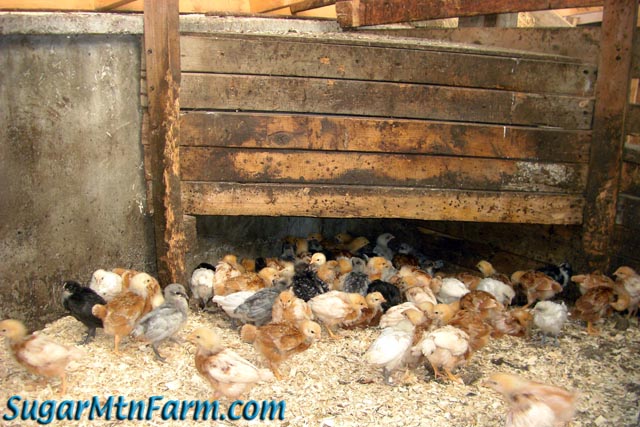 Chicks starting to feather
The headline in the recent local paper read:
"VT Police Get Tips in Grandmother Killing"
Shocking! So now they need a standard operating procedure for killing grandmothers? I guess they wanted to make sure it was done right. Or perhaps the newspaper editors were having a bit of fun writing their headlines.
Outdoors: 72°F/43°F Sunny, 1″ Rain
Tiny Cottage: 70°F/67°F
Daily Spark: My wife, our elder son and I all voted. 10% of our town voted. That means we got to make the decisions for 30 people! I want to take a moment to thank all those people for not voting so I can decide their future. Vote or I'll vote for you!