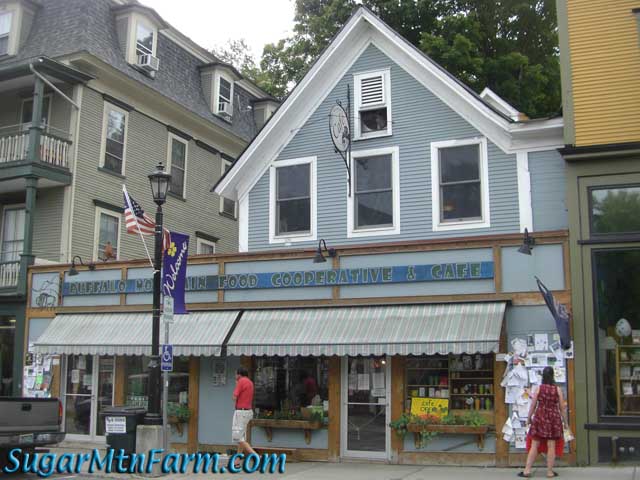 Buffalo Mountain Coop in Hardwick, Vermont
Buffalo Mountain Coop in
Hardwick, VT
has been carrying our pastured pork in their store and cafe for about the last year. They're up at the north east corner of our weekly delivery route.
Meanwhile in other news:
Over 90% of species died off during 2012 due to mankind.
Tragic abuse of math but there you have it.
Outdoors: 69°F/45°F Sunny
Tiny Cottage: 70°F/67°F
Daily Spark: If life gives you enemies, make chicharrónes.