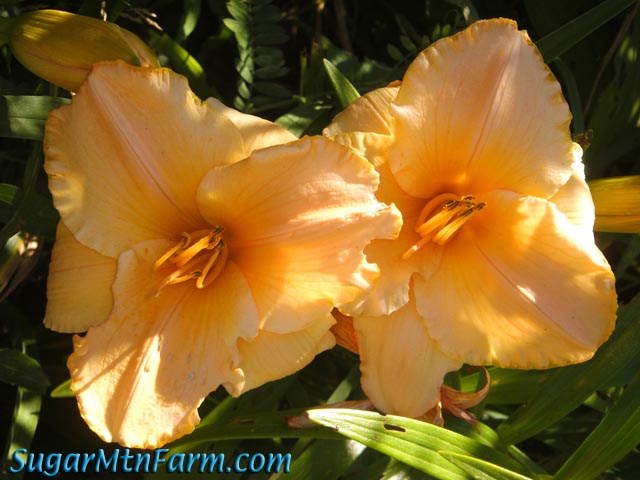 Peach Daylilies
We've been having a wonderful flower year. The fields are full of gorgeous wild flowers, lots of interesting sunflowers, the sunchokes are about to bloom and the daylilies and tiger lilies have been spectacular. The
other day
I showed some recent blooms and then again
before that
at our mailbox. These are all crosses, hybrids, of the ones from
last year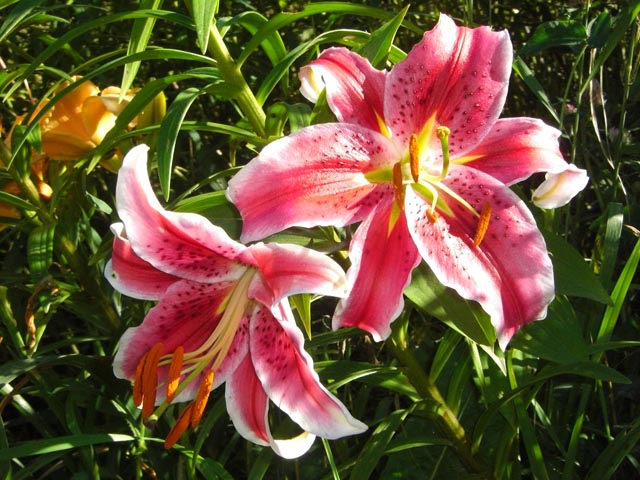 Close Up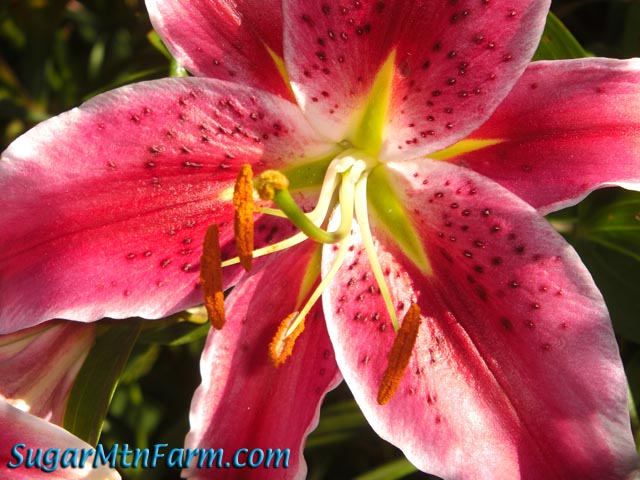 Spectacular Red and White Lily
Side view
Pollinator
This yellow lily is a new one I added this year. One of the fun things about these plants is figuring out the genetics of the crosses. This will take a few years. Here's a buddy and I working on crossing. Sex with plants.
Another Visitor
Outdoors: 76°F/64°F Sunny, 2″ Cumulative Rain
Tiny Cottage: 72°F/67°F
Daily Spark: If you never try you'll never fail. Bravo for you. Those who explore and push the boundaries do have failures, learn (if we live) and try again. Failure is the norm. Success is the wonderful exception.