Beautiful Stone Christ Church Parish House in Montpelier, Vermont
I love beautiful stone work. This church in Montpelier, Vermont is a splendid example of what can be done in the long lasting medium of stone. Someday it is my plan to finish off the exterior of our
cottage
in stone so I'm always studying other stone buildings for ideas.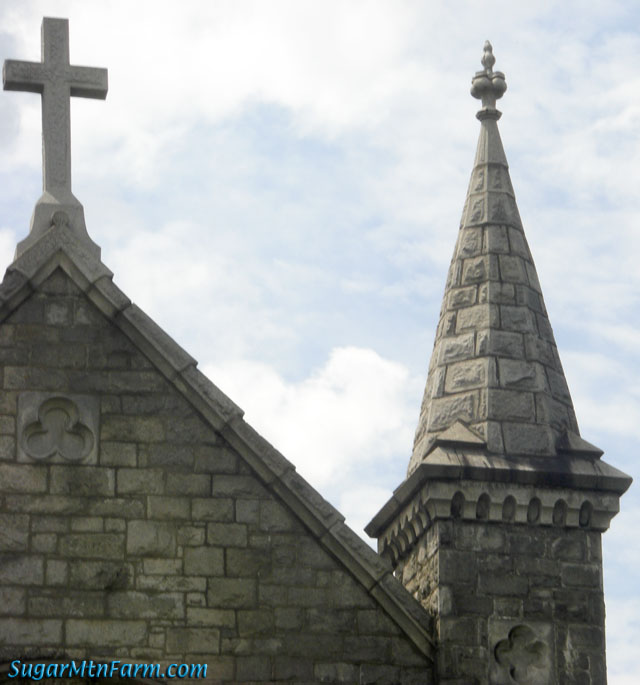 A Splendid Cut Stone Roof
So while I study I gather stone. Big piles of rock grow all around our home. The ermine and the dogs both love them. Our walls won't look as precisely cut as these but will more likely be more wild stone which will fit our mountain landscape.
Outdoors: 84°F/59°F Sunny
Tiny Cottage: 76°F/68°F
Daily Spark: Lettuce can bolt but it can't hide!