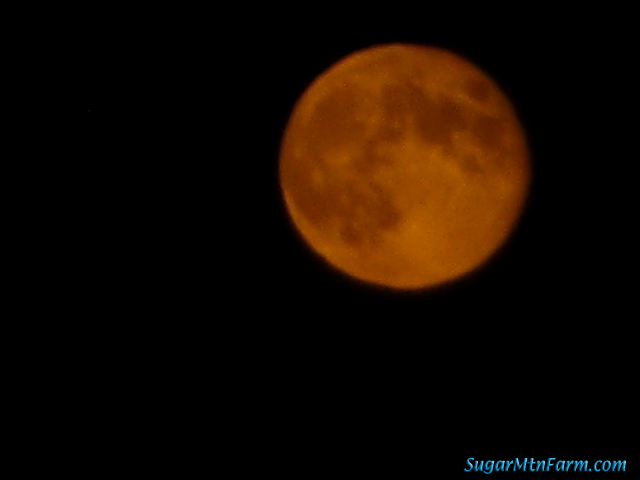 Orange Moon Rising over South Fields
Even with the camera sitting on a rock this came out slightly blurry. I think that is because the moon was right at the horizon and passing through a lot of atmosphere which is also what gives it the orange hue on this humid warm night.
Outdoors: 83°F/60°F Sunny
Tiny Cottage: 76°F/67°F
Daily Spark: Is the government making us reduce pollution and save energy by intentionally making travel such a hassle vis-a-vis the TSA?