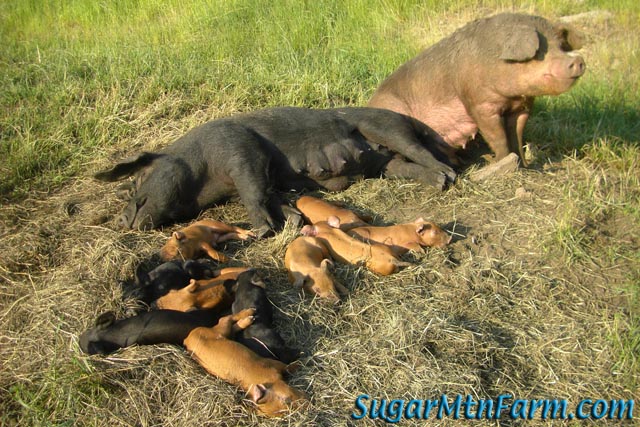 New Tamworth & Large Black Sows in North Home Field with Piglets
We've been having fantastic weather. A little rain at night and lots of warm but not overly sunny days. The pastures are lush with clovers, grasses and other forages. It's ideal farrowing weather and we've had lots of new piglets born in both the north and south herds.
Outdoors: 76°F/44°F Sunny, Light Night Rain
Tiny Cottage: 72°F/67°F
Daily Spark: Everyone knows what FarmAid was for. So what was CoolAid for? To help people like Fonzy or Richie?