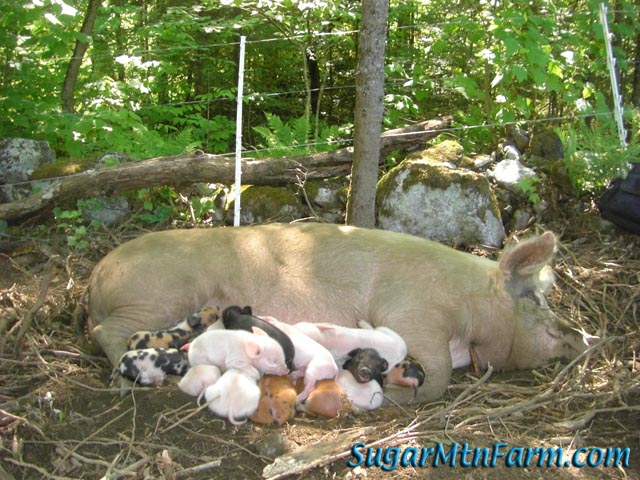 Sow and Piglets Snoozing
This is Curlty snoozing with her piglets in the corner of the far south field under the shade of the trees.
Today we laid the PEX tubing and welded wire mesh in floor heating under the freezer, chiller and brine rooms so we can pour those sub-floors when we do our next concrete pour. I use the word heating loosely. These tubes will carry low temperature anti-freeze to prevent excess cold from traveling too deeply into the slab.
This way if my temperature probes and check points report that we're developing perma-frost I can move the coolth out to the chiller and warm the slab under the sub-freezing zones back up to remove any icing. The conductivity of the concrete may make this unnecessary but it is a cheap precaution that prevents future problems and allows us to recycle escaping coolth.
Outdoors: 74°F/44°F Mostly Sunny
Tiny Cottage: 72°F/68°F
Daily Spark: "If a man is hungry and can't get to a fancy French restaurant, he'll go to a hot dog stand." -Joan Fontaine.