A Baker's Dozen is thirteen items. I've read that this originated in the 13th century when bakers were threatened with the loss of a hand if they short changed a customer. So they threw in an extra to be safe.

In my case I'm making my Baker's Dozen be 19 rather than 13 just because there are so many fun photos to share from our farm for the Kickstarter reward. That's a baker's dozen beautiful downloadable all natural art photos of our pigs on pastures plus six more bonus photos from our farm. Our baker's dozen features big, beautiful buxom lady pigs and their giant gentlemen friends! Oo-la-la! Au Natural pastured pork indeed! Perfect for screen savers and desktop background. (G-rated content. Void where prohibited. Walk on the grass.) Below are low web resolution versions with some text to explain each photo. Backers are getting an email with the secret location of their Baker's Dozen.
Angela grazing in south field. She's just about ready to farrow.
Big Pig, one of our original three sows, on snow.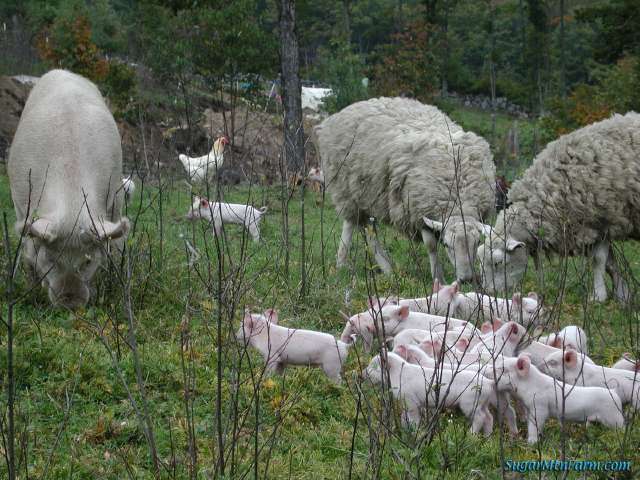 Big Pig on pasture with piglets, poultry and sheep.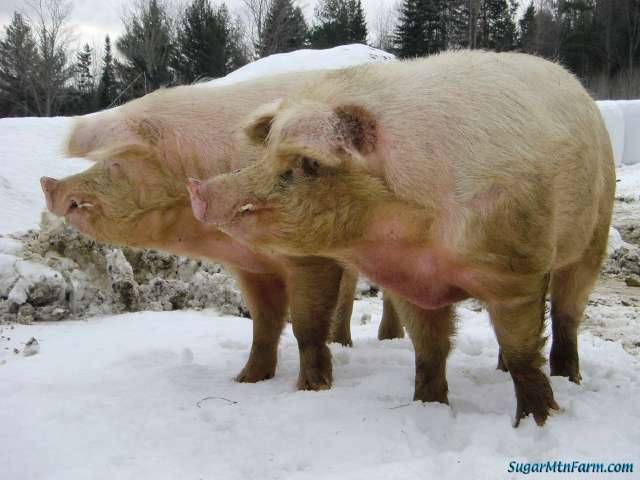 Big boars Big'Un and Archimedes.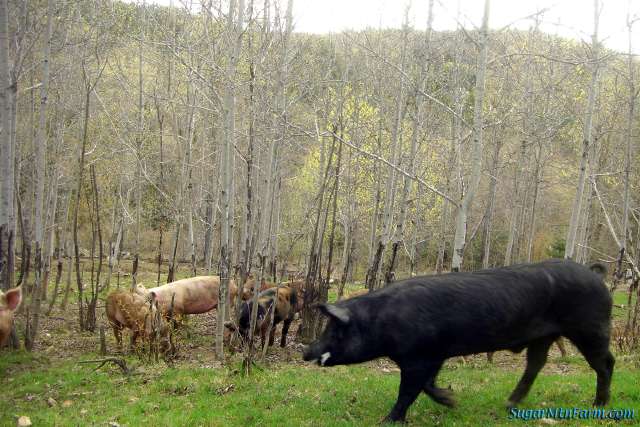 Guy Noir, our black boar foaming at the mouth as he seeks to court a lady.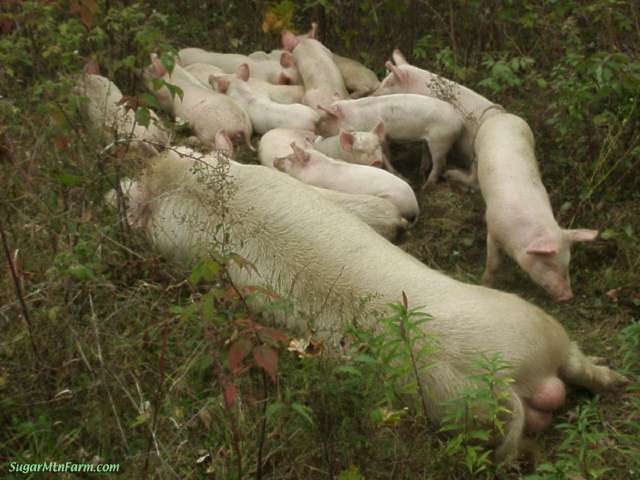 Archimedes with grower pigs in south field before they renovated it so nicely.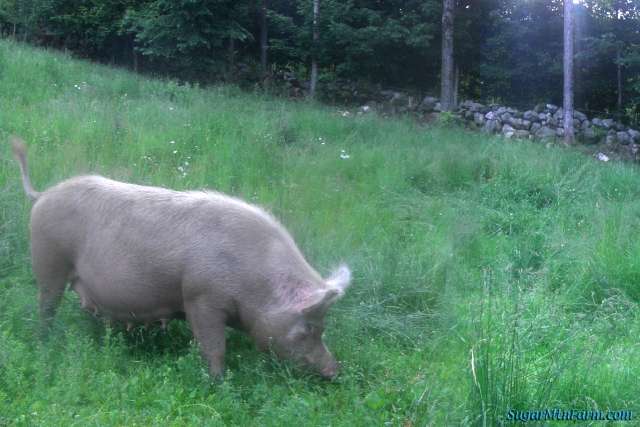 Jolie, sister of Angela, grazing in north home field just before farrowing.
NuRed and her piglets along west side of far south field.
Pig parade headed up the mountain for a counting.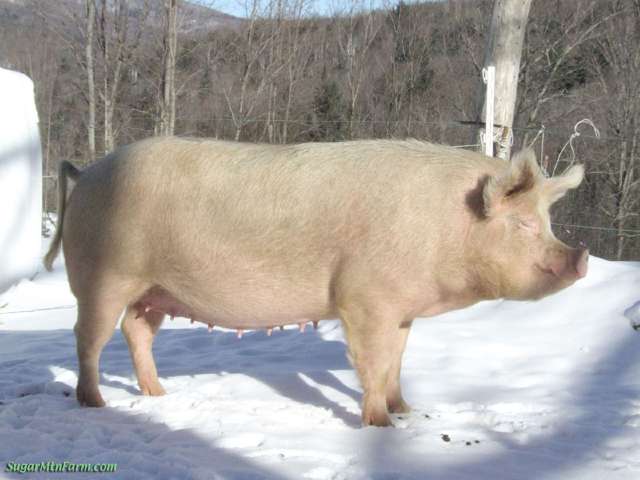 Saddle Pig, another of our original three sows.
Will setting up piglet creep in Underhill.
Sow Nina with her piglets in the north home field high terrace.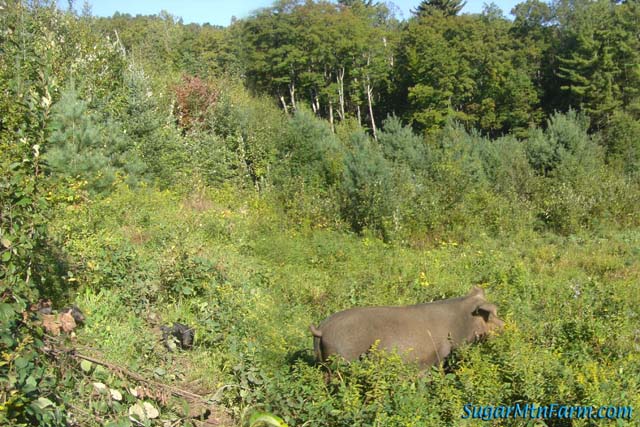 Big Red and piglets in north field.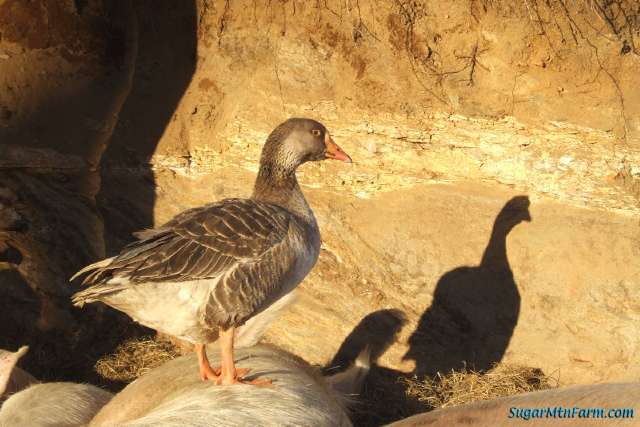 Gander on pigs.
One of our livestock guarding herding dogs Kia with pigs Mark and Charlie.
Sugar Mountain Farm as seen from across the valley.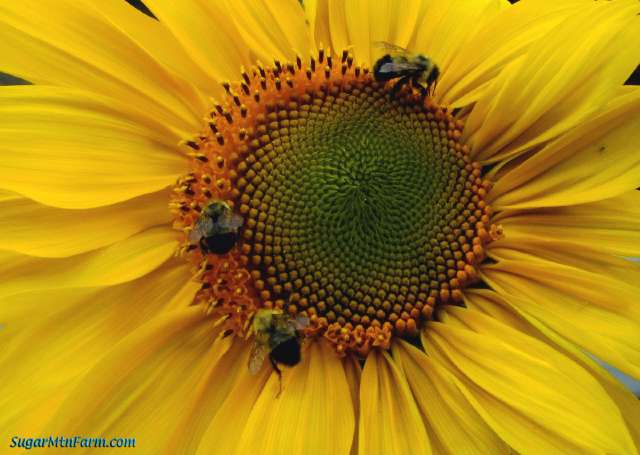 Sunflower by our cottage with three visiting bees.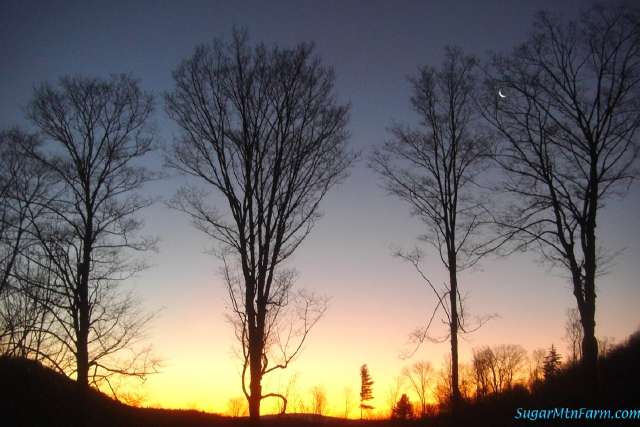 Winter Sun and Moon rising over south field.
Yes, the sun almost rises in the south when you're in the north…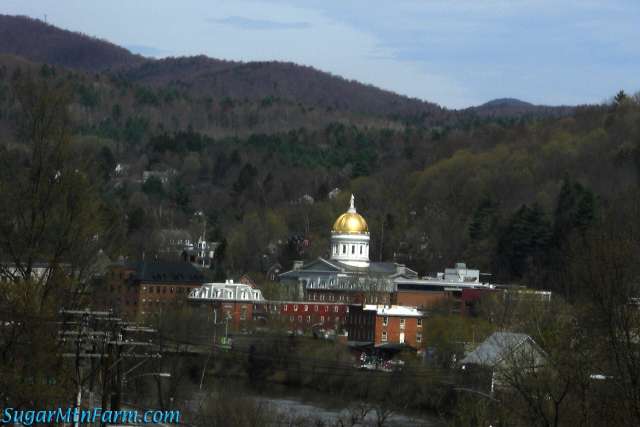 Vermont State Capitol of Montpelier.
Outdoors: 70°F/41°F Sunny
Tiny Cottage: 70°F/67°F
Daily Spark: Breed for success.