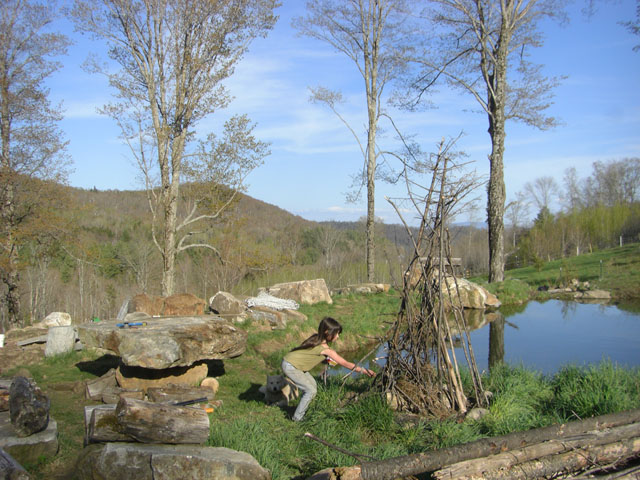 Hope Building Bonfire by Upper Pond
We have bonfires, cookouts, in the winter sometimes but it is more a warm season activity. Hope built our first bonfire of the year and we had
hot dogs
from our first batch of the year. Delicious!
Holly and I delivered the latest batch of hot dogs to stores and restaurants last week and another batch is due back from the smokehouse this following week.
Outdoors: 54°F/43°F Partially Sunny, Some Rain
Tiny Cottage: 68°F/65°F
Daily Spark: Don't pet a porcupine backwards.