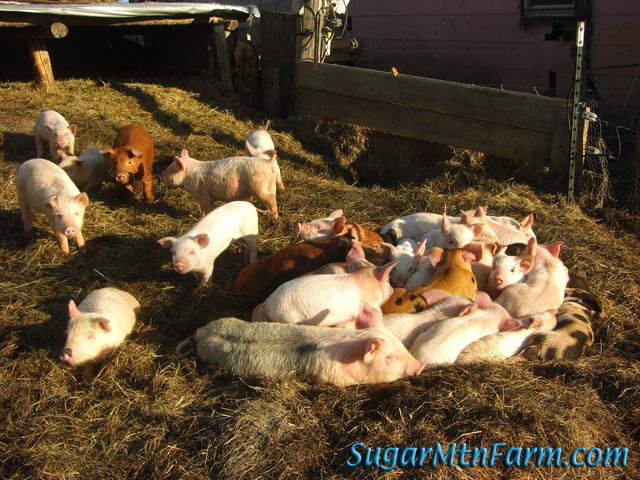 Pig Pile!
These piglets are waking in the morning sun. They have reached that state of maximum cuteness. They're the new cohort in the house garden. This space serves as a paddock for small pigs in the winter months and then as gardens for pumpkins, sunflowers, broccoli and such in the summer. In the fall they piglets till up the garden. Over the winter they enrich the soil while living up on the snow pack. Come spring the dig it up again and then the chickens come through and smooth it out. The kids and I plant seeds and next fall the fruits of our labor are ready to harvest again. It's a cycle of life. Animals and plants, we're all part of it.
Outdoors: 35°F/25°F Sunny
Tiny Cottage: 70°F/67°F
Daily Spark: The darkness will recede.