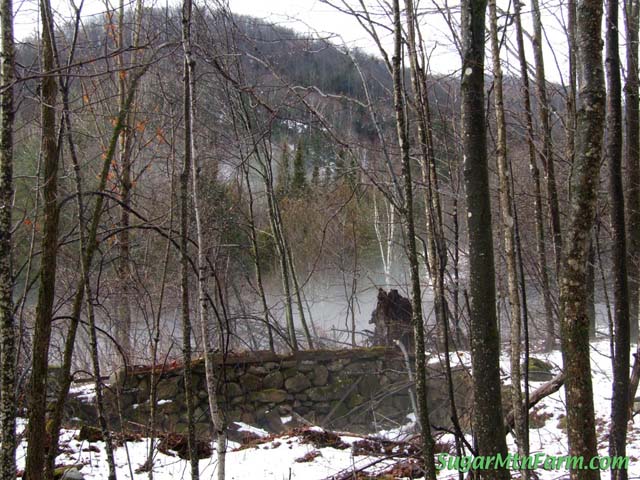 Cellar Hole
This is not my cellar hole. This is not my mountain. This is further down the valley near our neighbor Red. The spot is beautiful, picturesque in the mists, and I could not resist taking a photo away with me.
There used to be a lot more houses around these parts. Long ago there was a whole town on our farm land and forests. In fact, the forests were cleared for grazing sheep. Lloyd, the gentleman we bought our land from had hayed it since he was a child. There are stone walls though out the woods and one does not build stone walls out in the woods. First those areas were cleared, then the stone walls were built.
According to Lloyd, in the mini ice age of the mid-1800's this town was abandoned. That was before his time but he knew the land when the houses were still there and falling down. Things change. Sometimes they change back. Sometimes they pave over paradise. Sometimes paradise grows back. There's hope, Joan, there's hope.
Outdoors: 46°F/32°F Sunny
Tiny Cottage: 69°F/65°F
Daily Spark: "they paved paradise and put up a parking lot." from Big Yellow Taxi