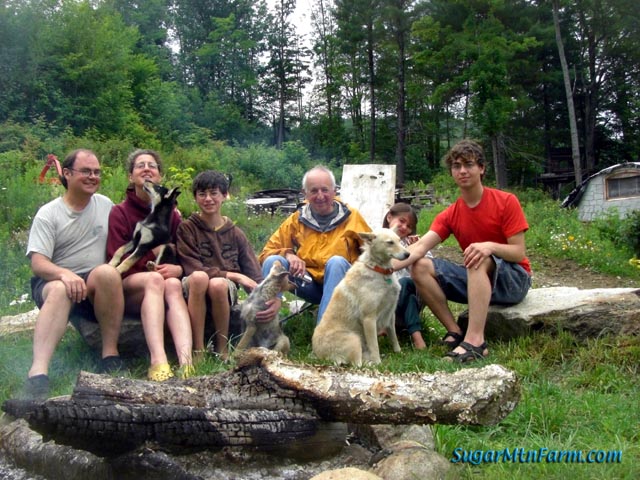 Greener Days
All winter our world was white. Now patches of brown are springing up in the fields. Mud season is here and officially spring starting with the Equinox is right around the corner. It has been a great maple sugaring season according to several people we've talked with.
The photo above is not current but rather a memory of when there was green, a color we are rather lacking in right now. Yet, there is the promise in the air that soon we'll see grass and clover again. The livestock are ready. They make do with hay but when the pastures are ready they'll eagerly go out a field. For us, an up coming task is checking fences.
Outdoors: 70°F/33°F Sunny
Tiny Cottage: 70°F/65°F
Daily Spark: Mud season is the fifth and sixth seasons in Vermont. Best avoided by small cars.