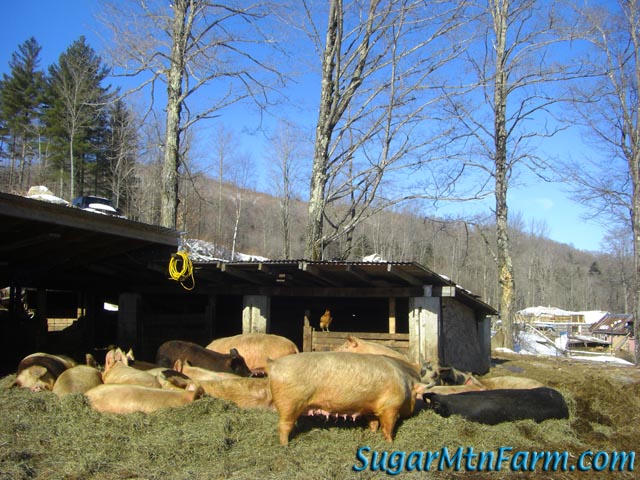 Breeding Herd in South Field Shed Courtyard
We've been having some beautiful weather. Cool enough that things stay frozen yet warm enough to be pleasant working outdoors in the sun. The winds have slackened which is fine by me.
Outdoors: 29°F/1°F Sunny
Tiny Cottage: 65°F/60°F
Daily Spark: You might be born stupid but ignorance is a choice.