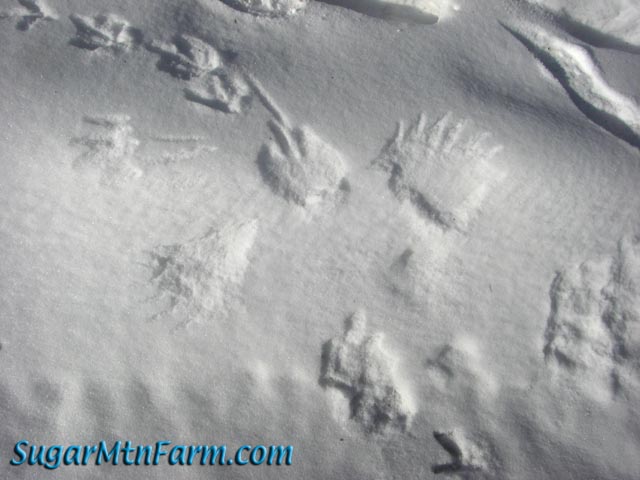 Mystery Photo #1
What in the world?!? While checking the pigs out in the south field I found this. Any idea as to what it is?
Mystery Photo #2
On closer examination I figured it out. All the clues are in these photos. Leave your guesses on the Mystery Photo in the comments. Here is
mine
but don't peek or cheat until after you've commented!
We're currently in a holding pattern on the butcher shop. We had been pressing hard to make one last pour of the 2011 year to close in the Admin section where we could setup an initial cutting room to begin butchering. Having the tractor break down and then all of us getting sick threw that schedule off. We almost were ready after that but then got hit by the ice storm. When I came down the morning after the ice storm and saw how totally glazed our formwork was I realized we were fighting the weather too hard. Our time would be better spent doing winter research projects, tending the animals and waiting until spring before we do more construction. So now we are in a holding pattern. Spring will come. The snow and ice will naturally melt. Then we'll be able to easily pour the next bit of concrete. It is easier to work with the natural cycles. Patience…
Outdoors: 24°F/1°F Sunny 1/2″ Snow
Tiny Cottage: 63°F/59°F No Fire
Daily Spark: Smile a lot. It confirms your friends and confuses your enemies.