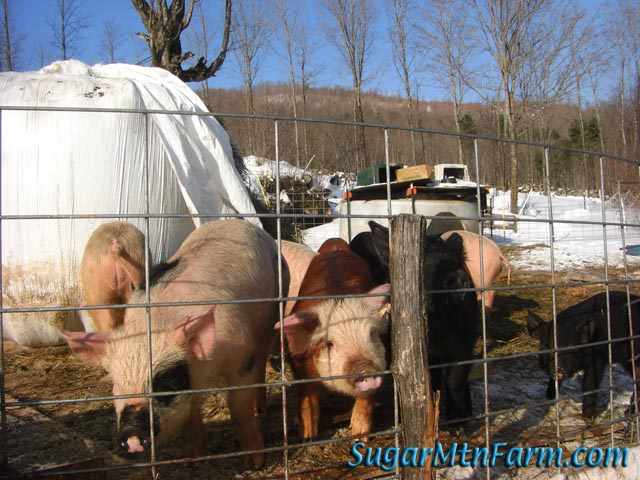 Thriving Winter Shoats
These are some of the shoats, young pigs, that came out of Blackie, Oreo and Double-Stuff early this winter. They have no memory of green pastures as they were born into the Vermont mountain winter. Snows came before them. They live on ice pack and play in the snow. Hay, stored summer, is their pasture. A year is twice the life time of the average pig. In a few months we'll move into
Helliconia
Spring and the new pigs will learn the color green.
Behind the shoats you can see the north home field, the stone wall dividing to the north field and then Sugar Mountain below a blue sky day.
Outdoors: 31°F/0°F Sunny
Tiny Cottage: 63°F/57°F No fire
Daily Spark: All grass and clover makes Jill a very dull swill.