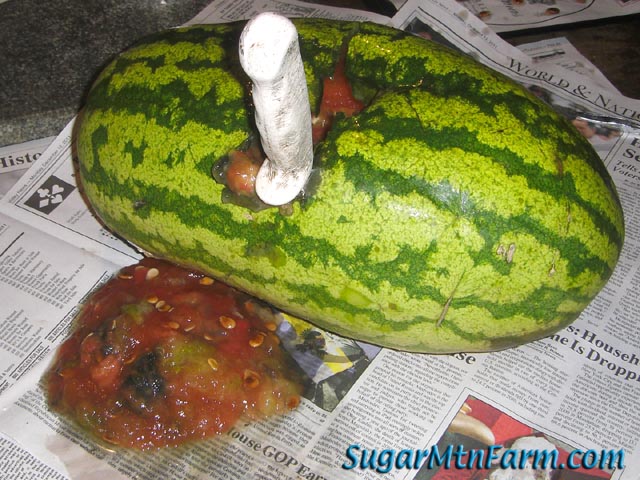 Gory Melon
No, that isn't a zombie watermelon or a Halloween practical joke. This watermelon got forgotten and started to ferment. Will hacked it open and it's guts spilled out. This was a particularly good watermelon year for us. Will was working to collect the mature seeds of this one that actually produced well here in our northern climate. By savings these seeds we'll hopefully do even better next year.
Outdoors: 19°F/3°F Mostly Cloudy, Partially Sunny, 1″ Snow at Night
Tiny Cottage: 70°F/67°F
Daily Spark: When all else fails, thrash!