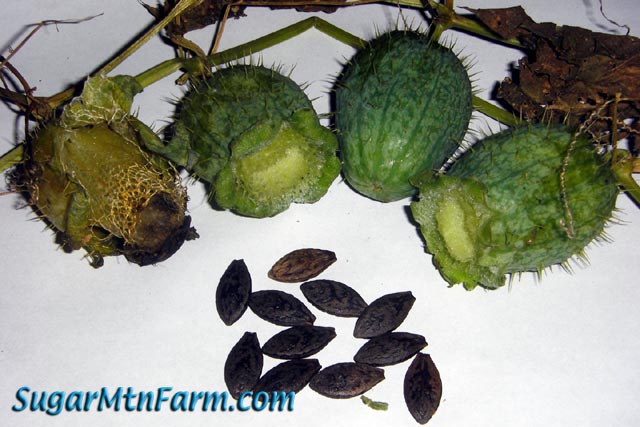 Pods and Seeds
These fruit look like miniature watermelons on a climbing vine but with prickly spines. When the pods mature they open at the ends and pop out the four seeds.
Any idea what these are?
Outdoors: 54°F/47°F Cloudy
Tiny Cottage: 65°F/64°F
Daily Spark: If you go into business not planning to profit you will likely succeed at that.