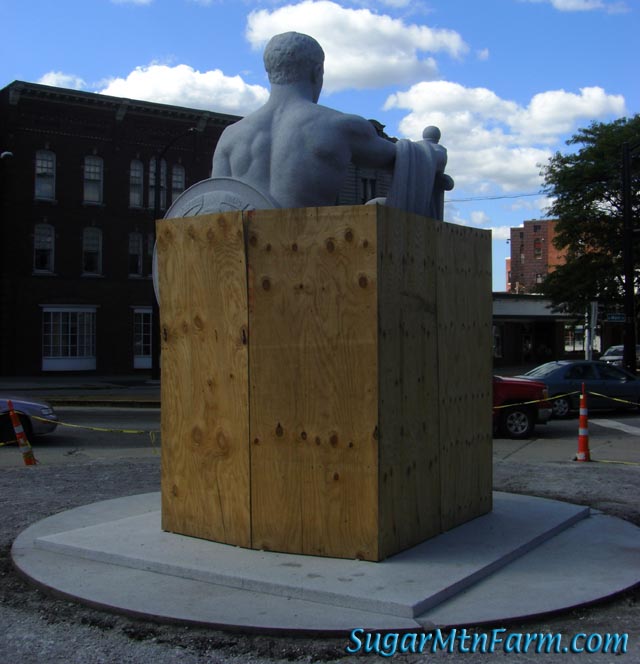 Butt Naked Guy Covers Up
They're doing construction around the statue on the commons in the nearby city of Barre, Vermont (pop. <10,000). The plywood is to protect the
statue
, not to cover his nudity. He's been out in the public square for 100 years showing off his physique so I don't think he cares about modesty. Soon he will have a new grey Barre granite walkway around him.
Outdoors: 74°F/58°F Overcast
Tiny Cottage: 70°F/67°F
Daily Spark: Void where prohibited.