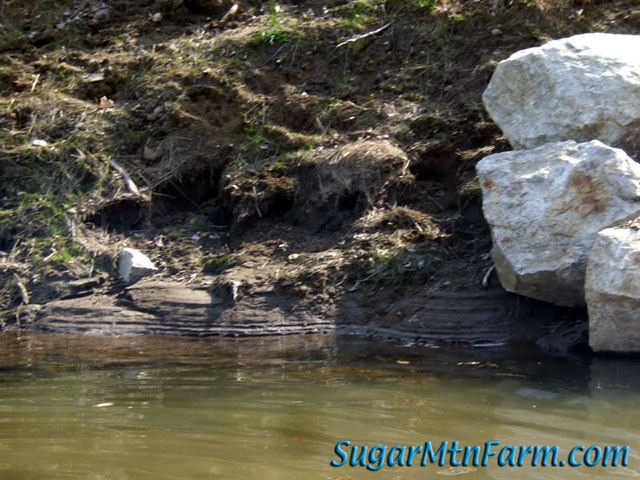 Ridges in Mud
Here's a little puzzler. What is causing those ridges? This is a photo of the
upper pond
. If you need them, here are two hints. Hover your cursor over the Hints to see them if you need them.
Now… leave your answer in the comments before you peek at the answer below.
Outdoors: 70°F/55°F Misty, Light rain last night
Tiny Cottage: 71°F/66°F
Daily Spark: It is a free country. Mostly. You have the right to be stupid. Should you prefer not to be stupid you still have the right to be stupid. Until the left takes the right or only the right is left. Then stupidity will be regulated and you will have no choice but to be stupid.