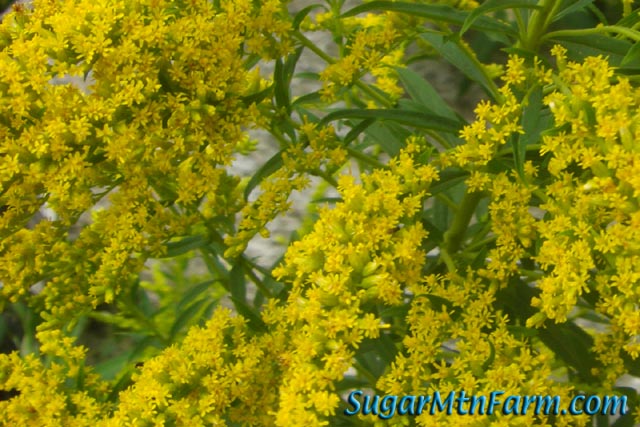 Golden Rod Flowers
We saw the movie
Next
with Nicolas Cage, Jessica Biel and Julianne Moore. Most excellent. Two funny little glitches:
1) Liz hands "Frank" shaving cream and a razor. He says "Thanks, I need this." yet he's already clean shaven. Then in the next scene he is in the bathroom shaving. Oops.
2) The FBI SWAT guy is pulling the detonator out of the C-4 of a bomb, it works, everybody relaxes and then walks through the place where the laser beam sensor for the bomb was which would have trigged the detonator. Nothing happens. He had done nothing to disarm the detonator, just pulled the detonator off out of the explosives so there should still be a bang from the detonator. Oops.
The movie was based on the short novel "The Golden Man" by Philip Dick with a screenplay by Gary Goldman. Is that enough gold to justify the picture above?
Other than that it was a very good movie and I won't give any spoilers.
Something I don't understand is that the Internet Movie Database lists the budget as $70 million and the gross income at $55 million. How can they do that?
Outdoors: 76°F/60°F Sunny
Tiny Cottage: 72°F/68°F
Daily Spark: If you sharpen your pencil too much it just gets short.