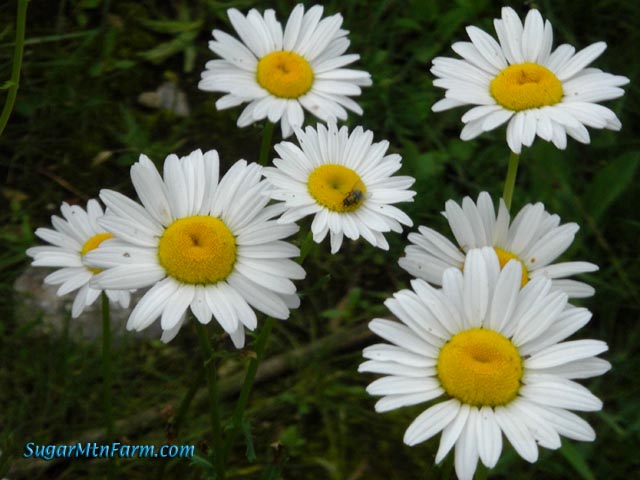 Daisy, Daisy
The other day I mentioned that my
new convertible
runs on three phase electric power. We don't have 3-phase power here at the farm so what's a body to do? The electric company wanted $50,000 to upgrade us to 3-phase power because we are a mile and a half out from the main line. That's a bit too much for my budget.
We don't need three phase power often but when we do it makes a big difference. The three phase power makes motors run more smoothly, efficiently and they last longer.
The solution suggested by Bill Powell† is a phase converter. So in addition to the combination scalder dehairer, which is the most powerful piece of equipment we'll have in the butcher shop, I will be getting a powerful phase converter to take our single phase power up to three phase power. Thus I've been learning about wiring 3-phase power and working on picking out a rotary phase converter.
There are several different kinds of phase converters and it appears that the rotary variety are better than the digital phase converters. But even there it appears that not all rotary phase converters are created equal, based on reading the literature from the various companies and looking at their warranties.
I've googled but not found a lot of real person reviews. I do not count PR snarks leaving fake reviews. I have found a lot of corporate spam about their products – sour taste in the mouth that leaves. Google is polluted well and good.
If you have experience with these beasts I would be delighted to hear from you. So far all I've found is manufacturer claims as to why theirs is better and why their competitors produce junk. Real world experiences from other users would be great. If you know of any forums where people have discussed these pointers to them would be appreciated too.
Outdoors: 73°F/57°F Cloudy
Tiny Cottage: 69°F/65°F
Daily Spark: The "Greater Good" is a greedy lie propagated by the powerful against the weak.
†Bill Powell is the head of Washington Electric Coop and no relation to Mary Powell head of Green Mountain Power. Both names appear to mean fount of power… Both are presidents of electric companies. In the same state. In a small state. Hmm… That is just too much a set of coincidences. I have a long list that I have gathered of names like this. Evidence is gathering that we're in a Dirk Gently novel. No conspiracy – just amusing.