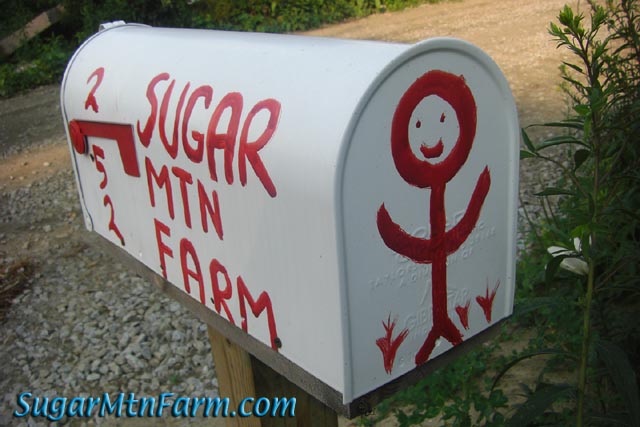 Mailman
That is the back side of our mailbox. When I was painting our house number on it I wanted to test the paint so I drew a little stick figure on the back where few would see figuring I would make my mistakes there.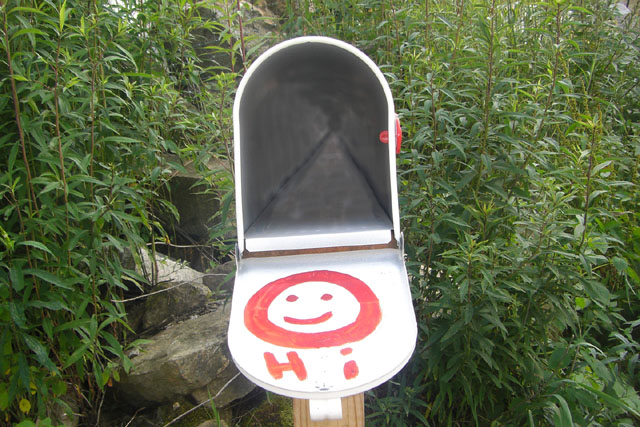 Inside of Mailbox
This is the view from the other side looking deep inside the mailbox. I think I may have lost some mail. Perhaps I should have gotten a shorter mailbox. Think of this being Harry Potterish – rather like his tents.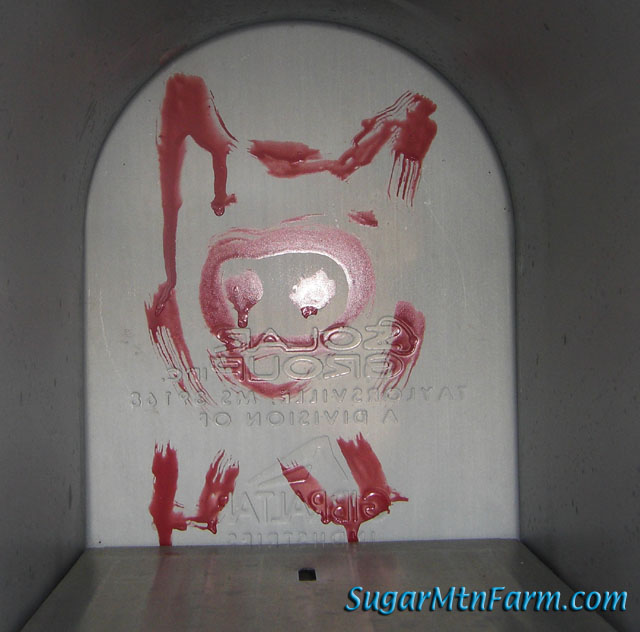 Pig in Mailbox
Here is the pig who lives in the mailbox that people had asked to see after I
posted
about the mailbox before. Not high art but then I was painting the pig blind. I had to reach way in with the tip of the brush and couldn't see past my hand as I worked on the pig. Pretty good considering… :)
Outdoors: 74°F/58°F Partially Sunny
Tiny Cottage: 70°F/67°F
Daily Spark: Don't panic, it's not time to panic yet, when it is time to panic I will let you know. Then, when all else fails, flail.